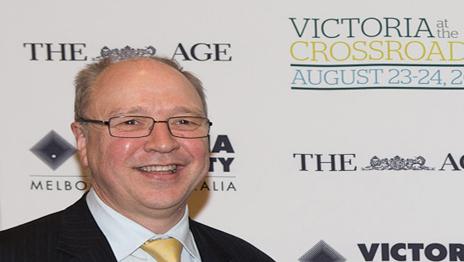 Professor Peter Dawkins, Vice-Chancellor, Victoria University says we would be dunces not to invest further in education.
In an Opinion Piece in The Age newspaper, relating to the Victoria at the Crossroads? Conference, he said; "In Victoria it is our human resources, rather than natural resources, that will shape our long-term future. Investment in education and training is the very best investment we can make.
"The university sector and the school systems are strong, and the Global University City Index has Melbourne highly ranked as a great place for students. Unfortunately, vocational education and training has tended to have second-class status in Australia.
"Areas for improvement include outcomes for students from lower socio-economic backgrounds and early childhood development.
"Getting education right has big payoffs. Greater skills bring higher wages and a more adaptable workforce. If others recognise our leadership, they will come here to study, generating jobs and benefits for the state. If Victoria was viewed nationally and internationally as the 'Education State', export earnings would rise; our status in Asia during the Asian century would be improved, as would our productivity, living standards and social inclusion.
"There are, however, some risks. Modest economic growth rates combined with fiscal consolidation at the federal and state level could have significant negative impacts on education over the next few years. Rather than investing the benefits of the boom in education, there is a risk we would take a more short-sighted approach.
"The TAFE sector provides a good example of the risks we face. The policy idea of 'learning entitlements', to expand the skilled workforce, was a good one. However, its effect on the budget in Victoria exposed some design faults, and the TAFE cuts now represent a serious threat to the quality of vocational education and training. At the federal level there are similar risks that budgets could be cut over the next few years, as major spending areas come under scrutiny.
"Everything must be done to maintain a commitment to raise participation in tertiary education. Our long-term prosperity depends on it. Equally, research has demonstrated the importance of early childhood experiences in shaping our citizens of the future. We must not waiver in our search for the best outcomes. Victoria must take the lead in these debates. More than any other state, we depend on our human resources to generate our jobs and wellbeing.
"Demand for quality education and training in Asia will be huge in the future. Victoria has a huge opportunity to be the 'Education State'. We could drive productivity and social inclusion, and put ourselves at the forefront of the Asian century."