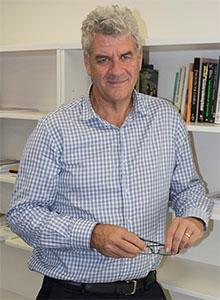 One of Australia's most experienced tertiary sector and workforce experts has joined the Mitchell Institute and Victoria University to lead policy and research projects on post compulsory and tertiary education.
Peter Noonan, a member of the 2008 Bradley Review of Higher Education and former executive and consultant to federal and state governments, universities, higher education providers, and TAFE institutes, has been appointed Professor of Tertiary Education Policy at Victoria University and a Mitchell Institute Fellow.
The three-year appointment will see Professor Noonan leading the Mitchell Institute's research and policy work on the future shape of tertiary education in Australia including its interface with secondary education and the labour market. He will also advise the Vice Chancellor, Professor Peter Dawkins, on strategic directions for the University.
Professor Noonan sees the appointment as an excellent opportunity to collaborate with others in the field and develop policy options that respond to the external environment.
"We've come a long way in terms of meeting demand and reforming the tertiary education sector," said Professor Noonan. "But we need to expand our ideas and models, particularly if we want to adapt to the seismic economic, social and industrial shifts Australia and the rest of the world is experiencing."
"System reform is essential because the changing Australian labour market needs an expanding supply of tertiary qualified graduates," he said. "The tertiary sector is an important factor in workforce participation as well as improving equity in living standards and social cohesion."
In announcing the appointment, Mitchell Institute Executive Director Mark Burford said he is looking forward to working closely with Professor Noonan.
"Peter is one of Australia's foremost policy experts in the area of vocational education and training, and higher education. He brings a wealth of experience to the Mitchell Institute and we hope that through his work with us and Victoria University, we can have a significant role in reshaping Australia's tertiary education system for the 21st century," Mark Burford said.