Thursday 6 September 2012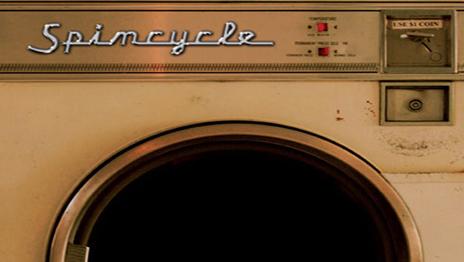 VU's John Weldon had his new novel 'Spincycle' launched by author Tony Wilson, during the Melbourne International Writers Festival.
'Spincycle,' his first novel, is the story of a thirty-something slacker caught between manhood and mousedom. It tells the tale of a man caught on the brink of becoming a mouse – does he have what it takes to actually be a man, or would his time be better spent investing in cheese and avoiding cats?
All of John's writing examines issues of masculinity, fatherhood and contemporary culture and this book is no exception – it is the dark humorous tale of one man's battle to be just that: a man.
The book also made the Melbourne Writers Festival Top Ten 2012 selling list.
Weldon is a seasoned writer, and his work has appeared in publications such as The Age, The ABC, The Western Times, CitySearch, Footy Almanac, and Australian Family.
He is also an active blogger, and coordinates the Meanland blogging project which dovetails nicely with his PhD research into the effect of interactive media on the novel.
John Weldon lives in Yarraville and lectures in Professional and Creative Writing at Victoria University's St Albans Campus.
'Spincycle' is published by Vulgar Press,
ISBN: 978 0 9806651 6 1
RRP: $27.95