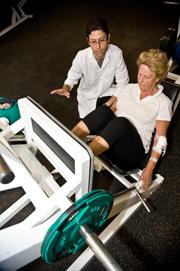 Victoria University's (VU) Institute of Sport, Exercise and Active Living (ISEAL) has created a new partnership with one of the top ranked Brazilian universities.
ISEAL recently initiated the signing of a Memorandum Of Understanding (MOU) with Brazil's University of Alagoas who also have specialised research expertise in sport science and is a member of the prestigious Rectors Council.
The University of Alagoas has committed to sending its leading sport science researcher, Professor Adriano Lima Da Silva, on a visiting fellowship to strengthen inter-institution collaborative research activities.
Professor Adriano was also recently awarded a prestigious Endeavour Research Fellowship to spend more time at VU to conduct collaborative research.
ISEAL was also successful in obtaining an Australian Government grant to conduct a sport science research symposium in April 2011. It was awarded to Professor David Bishop to strengthen the bilateral sport science links with Latin America. The University of Alagoas and Brazil Olympic Committee are the major partners of the grant.
The symposium is an exciting opportunity for attendees to meet other researchers with similar interests in fostering research collaboration, exchanging ideas and exploring funding opportunities for both the Australians and Brazilians.
Read a related news article outlining the outcomes of the sport science research symposium.