Wednesday 5 February 2014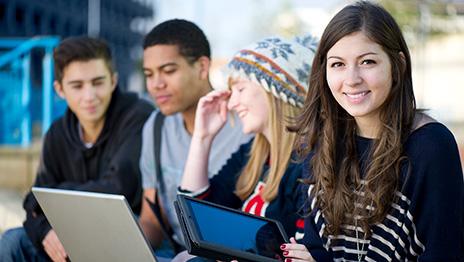 Victoria University's 'I Plan A Business' (iPAB) is an annual competition which gives emerging entrepreneurs the chance to win prizes and up to $500 in cash for using their creativity and business sense.
We have now finished judging entries from Years 10 and 11 students in Victoria. View the prize winners.
Previous winners have entered plans for do-it-yourself sushi bars, multi-purpose towels, and artificial grass mats.
iPAB 2015
The 2015 iPAB competition is open to Years 10 and 11 students and Vocational Education (VE/TAFE) students studying at Victoria University.
Awards
Prizes are awarded in each of these categories:
Year 10 Individual or Group (2, 3 or 4 people)
Year 11 Individual
Year 11 Group (2, 3 or 4 people)
Multimedia entry
Winners will also have an opportunity to be mentored for a half-day by innovative business leaders such as Jason Cunningham, director of the multi-million-dollar accounting firm, 'The Practice.' Jason began his high-profile career as a Victoria University business student and will be chief judge of the competition.
Business teachers whose students have participated in past years say iPAB is a great way for students to explore essential elements of the school curriculum in new and interesting ways.
Victoria University's College of Business will host an awards ceremony for entrants, friends, family, teachers and principals later this year.
How to enter
This competition has now closed.
Deadline for entries: Friday 27 June 2014.