Wednesday 31 October 2012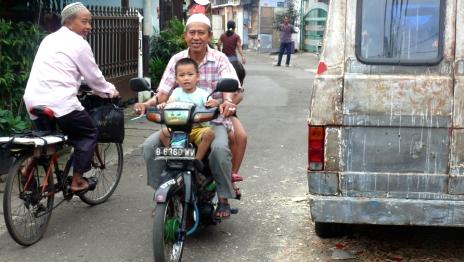 Southeast Asian experts discuss the state of Indonesian politics in a public seminar at Victoria University.
"Despite current clamour about facing an 'Asian Century', serious public discussion on what is happening in Indonesia is close to nil in Australia," said seminar convenor Dr Max Lane.
"We need to try and rectify that by understanding exactly what is happening politically and socially with one of our closest neighbours."
The November 1 public seminar from 5-8pm includes talks from three experts in the field and has been organised by Victoria University's School of Social Sciences and Psychology with the University of Melbourne's Asia Institute.
Victoria University's Dr Richard Chauvel will speak on Indonesia's place in the region as it juggles the United States, fellow ASEAN countries and a rising China.
"14 years after the International Monetary Fund's Michel Camdessus imperiously stood over Suharto while he signed away something of Indonesia's financial sovereignty, Indonesia has been able to give a billion dollars to the IMF, join the G20 and become the largest Muslim nation to successfully manage a democratic transition and become the 3rd largest democracy," Dr Chauvel said.
"Yet President Susilo Bambang Yudhoyono's foreign policy slogan 'a million friends, zero enemy' does not give much sense of how he sees Indonesia's place in its region and how it plans to engage with the United States, China and other neighbours from here on."
Professor Damien Kingsbury, from Deakin University, will discuss the modest reforms under President Susilo Bambang Yudhoyono and where this leaves the country leading into the 2014 elections.
"The process of democratisation is not linear nor is it guaranteed," Professor Kingsbury said. "Despite its many international boosters talking about Indonesia as an established democracy, future political events may challenge the substance of such claims."
Mr Wawan Masudi, from Victoria University and Gajah Mada University in Indonesia will discuss the emergence of populist local leaders in a decentralised Indonesia and the significance of Joko Widowo's election as governor of Jakarta from relative political obscurity.
Event details:
5-8pm Thursday, November 1, 2012
Room 915, 9th floor Meeting Room, City Campus, Victoria University.