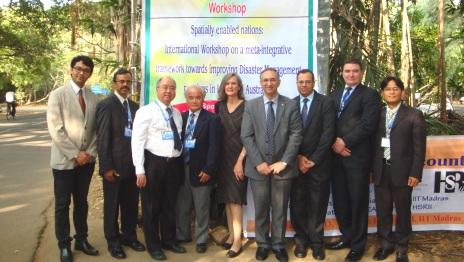 Victoria University is joining world experts to improve disaster management practices.
Senior Lecturer in Engineering Dr Srikanth Venkatesan has provided expertise at a major international workshop on improving disaster management practices.
Dr Venkatesan said January's workshop held in India and jointly organised by the University of Madras, Indian Institute of Technology Madras, Victoria University and The University of Melbourne made an effort to bring in various stakeholders from India and Australia together in one forum.
"This included government officials who were at the forefront of recent major disasters and recovery situations along with non-government agencies who were involved in relief situations – including the 2004 tsunami – along with academic experts in geomatics, earthquake engineering, flood modelling, fire and cyclone hazard," he said.
"Seeing the issue from so many perspectives provided an insight into new areas of research required to improve current disaster management practice."
In terms of engineering input into disaster management practice, Dr Venkatesan emphasised the power of simulation technologies drawn from case studies involving modelling of complex seismic source zones, flood modelling and blast damage.
"Simulation technologies would be useful in the planning phase of disaster management and also provide a basis for developing a common language or the `single voice' commonly mentioned during real time disaster," he said.
The workshop was funded by the Australia-India Strategic Research Fund and the Department of Science and Technology.