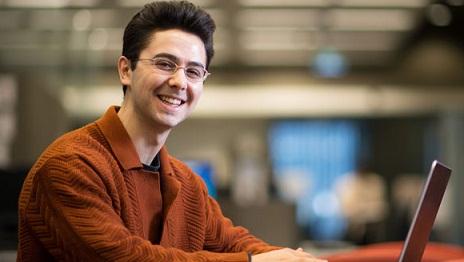 At a recent publishing workshop organised by VU Library, Wiley presenters outlined the steps to successful publication and citation, and demystified Open Access.
Rose Williams recommended the following six steps to VU researchers:
Select the right journal by considering:
impact factor
reputation
peer review time
journal relevance i.e. Aims and Scope, Author Guidelines, titles and abstracts (Tip: Subscribe to e-Table of Content alerts)
journals that you cite
Learn from others' experience – colleagues with a publication record, a mentor, publishers' resources such as Wiley's online author resources.
Write a clear abstract, clear and concise title, and a cover letter describing why your article is novel.
Follow Author Guidelines (correct reference style and word count), check copyright terms and submit to one journal at a time.
Revise article as per reviewers' comments – if you do not include all the suggested revisions, provide scientific evidence and explain why suggestions were not included.
Check the proofs carefully before publication – check tables, figures and text, and respond to queries as per the set deadline to ensure that publication is not delayed.
Helping readers find your article online
Rose Williams also explained how to make research visible via search engine results by ensuring that the following elements are included in your article:
Title: include a key phrase related to your topic and keywords as part of the first 65 characters of the title.
Abstract: use keywords that a researcher might use when searching to find your article, and refer to Google Trends or Google Adwords Keyword Planner to look up popular search terms. Include identified keywords 3-4 times as part of the abstract, but avoid overusing keywords as your article might be un-indexed by the search engine.
Keywords field: submit at least 5 keywords – keywords from your abstract, additional relevant keywords and synonyms of these keywords. Keywords are also used by abstracting and indexing services to tag research content.
Author's name: consistently refer to an author by using the same name and initials (as used in past online publications) throughout your article.
Headings: include keywords and phrases in headings so that search engines can detect structure and content of your article.
Citations: if appropriate, cite your own previous publications and those of your co-authors – citation of past work will impact on the ranking of your current and future work by search engines.
For an example: Refer to Example of a well-optimized abstract.
Open Access demystified
Julia Ballard explained what Green Open Access (i.e. self-archiving) means: "Self-archiving (green OA) is no-cost self-archiving of the peer-reviewed paper in a repository (after an embargo) under a regular copyright transfer agreement". She also reminded researchers that most funding agencies – including the ARC and NHMRC – require grant recipients to comply with a self-archiving ('green') mandate.
She noted that Open Access at Wiley which is applied to all Wiley owned journals includes a standard self-archiving policy. Polices for society partners vary.
She also defined what can be archived:
Submitted version – personal and institutional sites and non-commercial pre-print servers
Accepted Manuscript – personal, institutional and subject repositories after 12/24 month embargo
For more information, refer to Open Access at Wiley Online Library. Note that Victoria University has a Wiley Open Access Account to cover the article processing fees for researchers who publish an open access article in a Wiley journal. Refer to Institutional and Funder Payments.
Publish in Wiley Open Access journals or OnlineOpen without paying a fee
Victoria University has a Wiley Open Access Account to cover the article processing fees for researchers who publish an open access article in a Wiley journal. Authors affiliated with, or funded by, Victoria University can publish research articles in Wiley Open Access journals and/or Online Open. When authors submit to a Wiley Open Access journal or opt for OnlineOpen, they need to state their affiliation to Victoria University. Wiley Open Access journals include Brain and Behavior and Food Science & Nutrition.