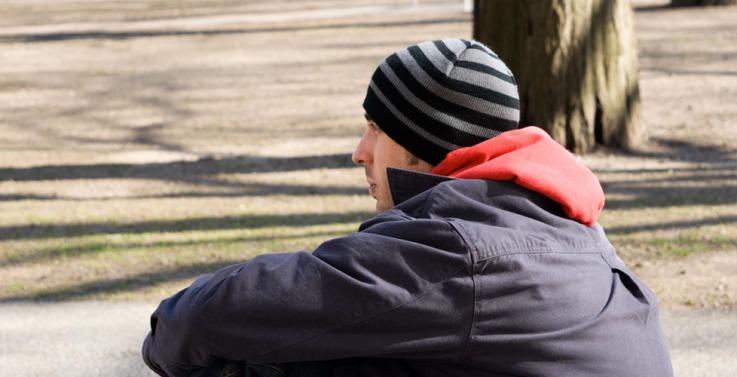 Researchers have called for more attention to the housing needs of university students after a study into youth homelessness.
Victoria University researcher Professor Marty Grace said homeless university students were often far from the stereotype of street homelessness and, to many people, invisible.
"They may occasionally sleep rough, but are more likely to be couch surfing, living in overcrowded accommodation, sleeping in cars, or living in accommodation provided by a homelessness service," she said. "Little information exists about the extent of homelessness among university students or their experiences."
A team led by Professor Grace explored young people's views of the assistance they received at Melbourne Citymission's Step Ahead foyer-like service in Melbourne. The results were recently published in the Journal of Social Inclusion.
It highlighted the importance of both accommodation and practical support in helping young people to get their lives back on track and pursue education and employment.
"What made a real difference was the flexible, individualised support provided by youth workers, especially practical assistance with books and school uniforms, working on personal development, motivation and supported referral to other services," she said.
At their time of entry into Step Ahead, all of the young people were provided with safe, stable accommodation at a time when they had no other good options. For most, this meant the difference between progressing their studies or becoming disengaged.
One young person from the program said:
"I was one night here, one night there. All day I used to think where I'm going to sleep tonight. Like I was living day by day. Nobody offered me like you can stay for one week. It was like you can stay tonight, you can stay next night as well. You don't know what's going to happen after two days. A couple of times I had nowhere to go. Most of time I spend in the city, in Swanston St. There's a twenty-four hours Macca's so I sit there and watch people. You don't know where you're going to sleep next night so it's like it destroys everything. You can't concentrate, you can't do anything and one night you can stay at the Macca's but next night your body would be exhausted. I had no option."
While another young person described what the move to Step Ahead meant for him at the time:
"You're forced into a stage of your life you're not quite prepared for. I just had no idea what to do. If I didn't get in the program, it's possible I could have gone off and worked and tried to support myself through high school. I don't think I would have done as well and turned out the same way. Trying to work and support yourself but also dealing with all your demons and personal problems, like I'm safe to say I probably would have burnt out at some point."
Professor Grace said that when young people spend time homeless, thinking about what they want and how to achieve it may be put aside in favour of the necessities of survival. Development of the maturity and discipline required to study can also be delayed, she said.
"Even well supported young people can have a number of false starts before finding a pathway that works for them," she said. "This is a vulnerable time, and keeping young people safe from harm while they find their way is essential to enabling successful study in the future."
Although aftercare and assistance with finding suitable accommodation after leaving Step Ahead are features of the program, housing instability was often experienced by participants following their exit from Step Ahead.
"These young people's experiences indicate that the provision of stable housing until they graduate would support the gains made during their time with an intensive support service such as Step Ahead," she said.