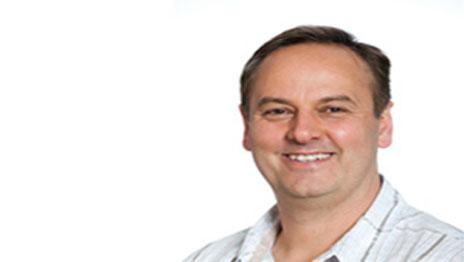 VU third-year paramedic student Andrew Le has earned deserved praise for helping a member of the public who collapsed in cardiac arrest at a Victorian ski resort earlier this year.
MICA Paramedic, Ross Salathiel, who was first to arrive on the scene, and also happens to be a VU alumnus said, "Andrew began CPR then applied the automated external defibrillator to the patient and delivered a shock, achieving return of spontaneous circulation."
With the remoteness of the resort Andrew and the ski patrol then managed the patient for another hour until crews arrived.
Ross said, "Andrew conducted regular reassessments and observations and provided updates for the approaching ambulance crews.
"My partner and I were the first to arrive on scene and I was met by Andrew who was focused, clearly in control, clearly being listened to and respected by the ski patrol team. Andrew didn't identify himself as a student paramedic initially and given his coolness and conduct and the quality of his concise, yet detailed and pertinent handover I assumed him to be of some experienced medical background or training.
"After a discussion with the ski patrol team who had been understandably rattled by events, it is clear that they too are appreciative of Andrew's efforts in guiding them, their praise was endless."
He said that the efforts of all of the people involved on this occasion have saved the life someone who would otherwise have died.
Ross thanked and praised Andrew for his efforts, saying, "he exhibits skills and attributes that will make him an excellent Paramedic."
VU Lecturer Scott Stewart said, "Andrew has put into action the concepts we teach in the Paramedic degree. He has applied problem solving skills to assess, treat and manage the situation in a demanding real world environment. He is an example of what we aim to achieve for all our students with our strong evidence based approach integrated with realistic scenarios.
"Andrew is a bit of a quiet achiever but clearly he can rise to the occasion when needed. He has the hallmarks of a great paramedic and credit to Victoria University."