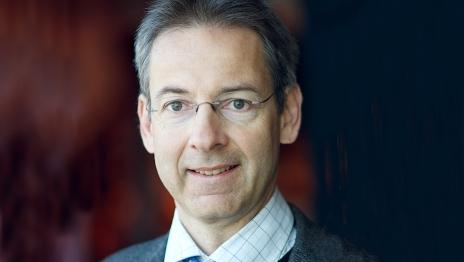 World renowned public health expert Professor Maximilian de Courten has joined Victoria University as Director of the Centre for Chronic Disease Prevention and Management.
Professor de Courten's research and teaching focus is global health and the surveillance of chronic diseases in low- and middle-income countries.
He was previously Professor for Global Public Health at the University of Copenhagen, Denmark, and brings more than 20 years experience at some of the world's foremost medical research centres including the US National Institutes of Health, World Health Organisation, Baker IDI Heart & Diabetes Institute and the universities of Monash, Deakin, Bern and Copenhagen.
Professor de Courten said research at the Centre for Chronic Disease Prevention and Management would focus on some of the most pressing health issues in Australia.
"It will be exciting to work on solutions that have real impact, not only on people living in Melbourne's west but also on health outcomes for Australia and the international community," Professor de Courten said. "And because these chronic diseases are complex, our research needs to be involving different disciplines and creative approaches."
He brings with him specific technical knowledge in the fields of clinical trials, health services, community-based obesity and diabetes prevention initiatives, health policy, health promotion, disease control and global health education.
While Professor de Courten is a highly active researcher, having produced around 120 publications and supervised several PhD and Masters students, he also has considerable experience in teaching, particularly in postgraduate public health courses.
His office will be located at the Western Centre for Health Research and Education, Sunshine Hospital.
College of Health and Biomedicine Dean, Professor Gregory Blatch, welcomed Professor de Courten to the university.
"I am confident he has the expertise and leadership to establish the Centre for Chronic Disease Prevention and Management as an international centre of excellence, and I very much look forward to working with him," Professor Blatch said.
Professor Blatch also made special mention of the "excellent work" of Professor Lily Stojanovska, who served as the Acting Centre Director in 2013.