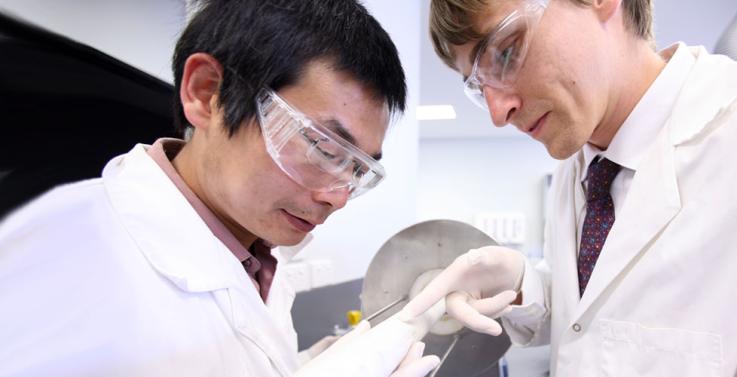 Victoria University engineers have taken a major step in simplifying how industry treats waste water.
The international collaboration has produced ceramic membranes, or filters, that effectively remove the high levels of salt from waste water.
Significantly, trials have proven the membranes are also tougher and more resilient than current technology available to industry.
Lead researcher on the ARC-funded project Associate Professor Mikel Duke said the problem of membranes being too delicate to withstand the aggressive cleaning needed to keep them from clogging up meant complicated and expensive 'pre-treatment' was necessary before the water even reached the membrane.
The new technology removes the need for this pre filtering, making the process simpler, faster and eventually more cost effective.
"These new membranes just cut to the chase and get straight to the task of desalinating waste water and because they are so tough and sturdy the whole step of pre-treatment is removed and makes the process much simpler," Associate Professor Duke said.
"When you are designing technology for industry then durability and reliability are often key to whether it will succeed or not."
The cutting edge research is funded by a three-year ARC Linkage Projects grant and features in the latest ARC Annual Report.
The project also involves Victoria University's Institute for Sustainability and Innovation Director Professor Stephen Gray, ISI researcher Dr Bo Zhu, scientists at Flinders University and Sunchon National University, Korea and Industry partners C.I. Ceramics Pty. Ltd. in Australia and Chosun Refractory Co Ltd in Korea.