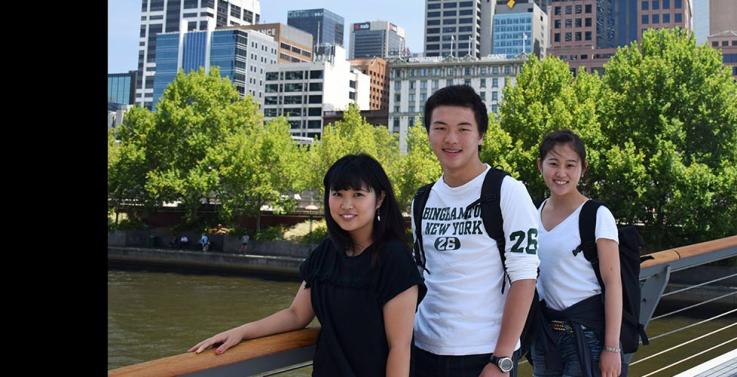 Students from Japan's Tamagawa University are set to study a semester of business at Victoria University (VU), as part of the University's Study Abroad program.
Since arriving in Melbourne last August from Tokyo, the group of 27 students have been studying English for Academic Purposes at VU English – VU's English language centre – in preparation for their higher education studies.
During the second half of the program, the students will study a semester of the Diploma of Business (Enterprise) or units from the Bachelor of Business at VU, depending on their final levels of English upon completion of their VU English course.
The Diploma of Business (Enterprise) is delivered by VU College, a specialist teaching institute of the University which offers pathways into various VU degrees, including the Bachelor of Business.
Staff from VU College, VU English, Victoria Abroad and the College of Business met with the students earlier this week to prepare them for the diploma and degree program.
Study Abroad students Rina Shimizu, Yuqi Hasegawa and Mai Hasegawa (pictured L-R) said they are enjoying the program so far.
"The atmosphere in Melbourne is great – it's a really friendly city and the people are good here," Yuqi, 20 says.
Rina, 20, agreed and said she has particularly enjoyed the VU English component of the exchange: "I like studying English because when I speak English it sounds very Aussie."
The partnership with Tamagawa University is in its second year, however the Study Abroad program at VU has been running for more than 20 years.
Victoria Abroad Manager Margaret Jackson said the program gives international students the opportunity to undertake a semester or a year of study at an overseas university and receive credit for the studies towards their home degree.
"Students experience a different culture, perhaps language in many cases, and a different educational system, all combined with many opportunities to travel extensively around Australia," she said.