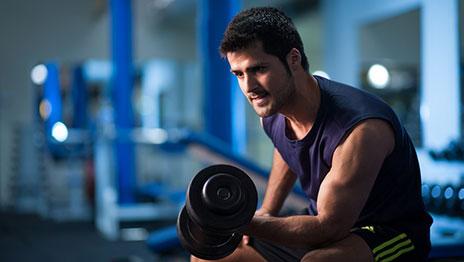 The Victoria University Clinical Exercise Rehabilitation (VUCER) program is offering free fitness assessments and exercise training prescriptions for a limited time only.
Under the supervision of Accredited Exercise Physiologists, our 3rd year undergraduate and postgraduate students provide fitness assessments and prescribe the exercise training.
The assessment and training is suitable for everyone - from the fit and healthy, to those undergoing rehabilitation or experiencing exercise concerns such as diabetes, strokes, asthma, hypertension and heart issues.
Introductory offer
All applications approved by the end of October will be entitled to free sessions for the whole of 2013.
Please feel free to pass this fantastic offer to your relatives and friends. Remember, by helping yourself, your relatives and friends, you are also helping our students by giving them diversity in their practical experience.
Each applicants eligibility will be assessed prior to the first session as some may require a clearance letter from their doctors first. If a doctor's referral is required, it can be submitted at the initial assessment.
Where
Victoria University Clinical Exercise Rehabilitation (VUCER) Clinic
Building L, Footscray Park campus
The Clinic is open:
Monday to Thursday, 8am til 8pm
Friday, 8am til 5pm.
Enquiries and bookings
For all enquiries and bookings please contact us and be sure to let us know where you heard about this great offer!