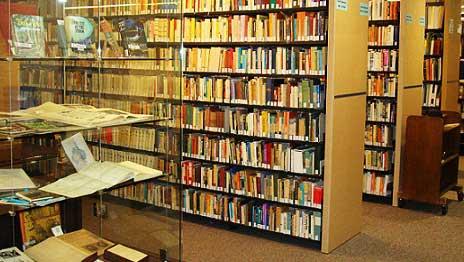 The Council of Australian University Librarians (CAUL) and the Australian Society of Authors (ASA) are now accepting applications for CAUL/ASA Fellowship 2015. The Fellowships have been made possible through the Copyright Agency Cultural Fund.
CAUL and the ASA expect to award one fellowship with a value of $15,000 in 2015. The fellowships are designed to showcase university libraries' special collections by providing artists, authors, scholars and researchers with an opportunity to work on creative projects that will benefit from concentrated access to these collections.
Victoria University Library is among the host institutions for the 2015 awards. VU Library's Special Collections contain unique research material on the Australian Communist Party, Australian Socialist groups, and left-wing Student groups. Collections with left-wing material include the Radical Literature Collection, Ruth & Maurie Crow Collection and the Ray Verrills Collection.
Key information for applicants
Applications must be submitted using the official application form (.docx) to

[email protected]

.
Applications close on 29 May 2015.
Successful applicants will be notified in mid-June, and expected to commence their Fellowship during 2015. All applications will be acknowledged.
Further information about fellowships including details of the special collections of other host institutions is available on the CAUL/ASA website.
Alternatively, email [email protected].