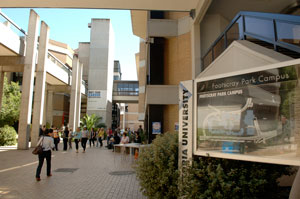 A representative has been appointed. Thank you to everyone for your interest.
No nominations were received so we are again calling for nominations from undergraduate students for a position on the Faculty Board of Studies for the Faculty of Arts, Education & Human Development.
This is a great opportunity for you to get your voice heard.
Be involved in the decision-making process which affects you and your fellow students.

Have your say on matters including:
courses
coursework
university equipment
admission requirements
If you are thinking of a career in academia then this is your chance to learn how a university works.
Attached is the call for nominations student request which details the positions available and the process for nominations and elections.
The position available is for one person elected as prescribed by and from undergraduate students enrolled in approved undergraduate subjects and courses of the faculty.
Please note: The category is expected to produce the Undergraduate Representative on the Faculty Board of Studies.

If more than the required number of nominations are received, a ballot will be conducted at a later date.

See Undergraduate Nomination Form , where the category is clearly defined at the top of the page.
Nominations open on Monday 6 June 2011 at 9:00am and close on Friday 17 June 2011 at 5:00pm.

The Terms of Reference detail the terms of reference for the Board and Membership contains the membership already confirmed for 2011.

Please email Gabrielle Gloury with any questions.