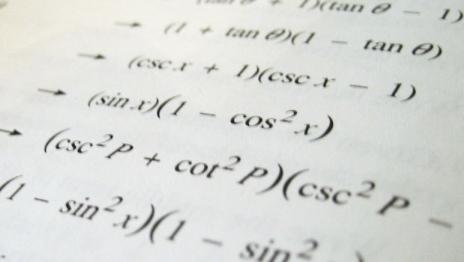 Research on the politicisation of school curriculum reform has won the 2013 Editors' Choice prize in a leading academic journal.
Editors at the Curriculum Journal applauded the high quality of the article 'Time for curriculum reform: the case of mathematics' by Victoria University College of Education Dean, Professor Pat Drake, with University of Nottingham researchers Professor Andy Noyes and Geoff Wake.
The article considers the challenges of enacting curriculum change for Mathematics by analyzing the failed Mathematics Pathways Project (MPP) in England between 2004 and 2010. While the need for success in mathematics is often raised - and sometimes politicized - there's been a lack of informed commentary on how policy to produce that success is developed.
Professor Drake said the MPP project, aimed at improving the engagement, attainment and participation rates of 14- to 19-year-old maths students, had very little success despite substantial resources being invested in it.
"From a project-management perspective there are important lessons that need to be learnt from this pilot: If a substantial national pilot project of this nature is to be properly planned, implemented and evaluated prior to any decisions being made about what should happen as a result, then there needs to be a longer time period committed to the work," she said.
The study found the 5 year trial was insufficient and that 10 years would have been a more realistic timeframe because developing curriculum takes longer than students spend engaging with it. However, by exceeding one parliamentary term longer timeframes present political problems.
"Ministers want quick change and seem to think that all change can be made quickly. However our analysis suggests that there is little benefit in piloting qualifications on a national scale unless a sufficiently long period of relative stability can be established," she said.
"If politicians really want deep and long-lasting change in schools and classrooms, it will take time and there is a need to understand how these quick and slow political and educational processes interact and counter-act one another."
The analysis draws on the work of leading academic Jay Lemke on how processes are connected across timescales to make connections between policy change and evolutionary change in classroom practice and school curricula.