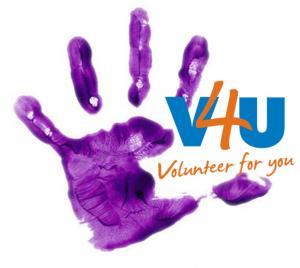 V4U is on Friday 14th October! This is a community based event where staff and students from Victoria University will volunteer for the day and go out into the community to participate in various projects as a way to say thank you the Community that supports us.
One of these projects is to help Pet Ambulance Victoria located in Braybrook. For some people, such as the elderly and disabled members of our community, their pet is their only companion and feeding them on a pension can be difficult. We will be collecting dog and cat food to donate to Pet Ambulance Victoria until 5pm, 14 October.

Donation bins are located at:
Footscray Park Student Service Centre
Footscray Park Children's Centre
Footscray Nicholson Student Service Centre
Footscray Nicholson Children's Centre
Next time you do your shopping, please pick up a can of cat or dog food and drop it off at your nearest donation bin.