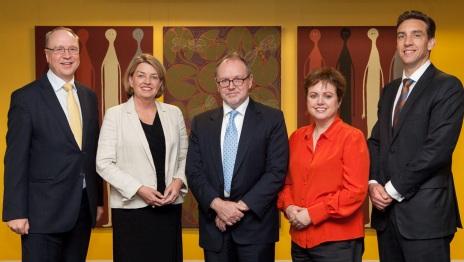 Ernst & Young's Justin Bokor, author of the report University of the Future, launched into his speech at Victoria University's Controversy Seminar on November 21, warning "beware of media headlines".
Justin said: "This is not about universities disappearing, it's about them adapting to a different business model."
He pointed out that mining boom Mark III was not coming and that no-one was sure where top line growth was going to come from. His view was that there wouldn't be the same levels of government funding for Higher Education as it doesn't get a lot of votes, so that's where government funding cuts will come from.
"Already in the US Higher Education providers are carving up value chains and developing new models", he said. "Private providers will find niches that are cheap to deliver and give a good margin. Google is already into the education business in the US."
His view was that in the future "public universities will be looking for partners", and that future competition will be for staff, students and partners.
He said, "Universities will be much leaner in the back office" and they "will increasingly be run as corporations".
Professor Jan Thomas, Vice-Chancellor of the University of Southern Queensland spoke about the robustness of universities, saying they had survived wars, pestilence, reformation, and the rise and fall of states and empires. She said, "Universities adapt and everyone copes."
Professor Stephen Parker, Vice-Chancellor of the University of Canberra said, "I don't think any country can afford the present style of university with the levels of participation in an era of mass Higher Education. I don't think there are alternative sources of funding other than the government that is funding it today."
He said that there were "not enough young academics going through to replace the academics in an aging workforce" and predicted "greater specialisation by universities".
His view was that there was "scope for re-emergence of practical Higher Education", similar to the genre of polytechnics in the UK. He predicted the "emergence of a new type of academic" which he calls "parademics".
Professor Peter Dawkins, Vice-Chancellor of Victoria University raised the question of just "how niche can you be?" using the example of sports science as an area where there is a lot of cross disciple involved. He predicted that the dual sector model of universities will be increasingly prevalent.