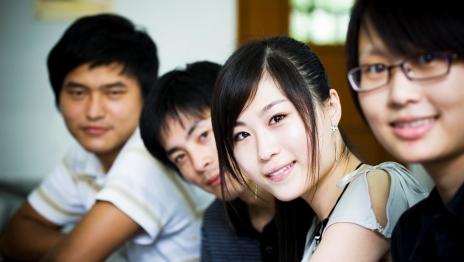 Chinese students and academics have met at Victoria University to discuss research and collaboration.
This month's Victorian Association of Chinese PhD Students and Young Scholars (VACPS) research symposium attracted more than 300 participants, mostly Chinese professionals working and studying in Victoria.
It was held 6 October 2012 at the City Flinders campus.
Among the 63 symposium presentations were academics of all levels, including more than 20 professors and senior scholars, presenting their research.
Intense discussion and debate was had by scholars and PhD students throughout the day and awards were given for best presentations and best poster.
Victoria University's Pro Vice-Chancellor (Research) Professor Warren Payne, in his address to the symposium, thanked the audience for the valuable contribution and support from Chinese researchers.
"Chinese scholars and students have played a very important role in scientific research at Victoria University," he said. "We value the communication and cooperation with Chinese universities and look forward to tightening the bilateral cooperation further in the future."
Consul General of the People's Republic of China Mr Shi Weiqiang said since its establishment in 2006, VACPS had provided an important platform for Chinese researchers in Melbourne to exchange ideas and promote academic communication among researchers from different areas.
"I hope every Chinese scholar and expert continues to lead our younger generation, every student cherishes the opportunity of studying abroad to achieve more and combines the realization of personal values and life goals with contributions to the development of our motherland and bilateral communications on the education and culture exchange between Australia and China," he said.
The Consul General also unveiled the Certificate of Incorporation denoting VACPS's official registration as a non-profit organization in Victoria.