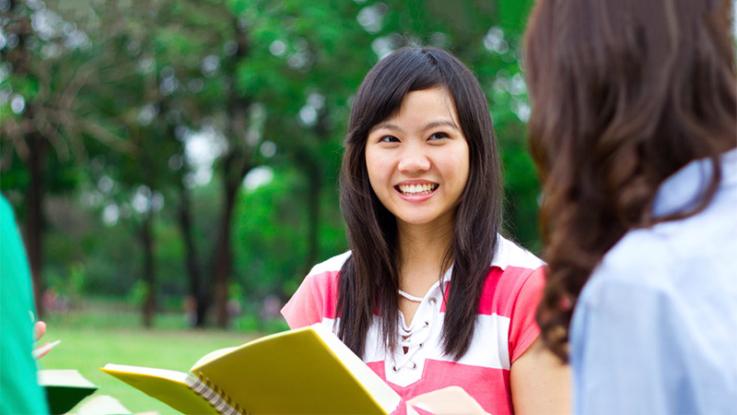 International education and tourism from China have potential for much greater returns for Australia, according to new research.
Academics met with government and industry groups at Victoria University on Friday to discuss the latest research on how to more effectively harness the economic potential of international student alumni for tourism.
Lead author of the research from Victoria University's Centre for Tourism and Services Research, Dr Joanne Pyke, said Chinese students accounted for more than 40% of the 500,000 international students who enrol annually.
"We're beginning to appreciate the short term benefits of international education for the tourism industry, but no one has really considered the major long term contribution of international alumni and their influence on two-way travel between China and Australia," Dr Pyke said.
With much better university alumni data now available, researchers at Victoria University, the Australia China Alumni Association (ACAA) and the Central University of Finance and Economics (CUFE) in Beijing have surveyed more than 1200 alumni living in China about how often they stay in touch with Australia and the tourism they engage in.
Results showed 64% of alumni returned to Australia in the past five years at least once, while 93% intend to travel to Australia at least once in the next five years. They reportedly appreciate the clean environment, natural beauty and friendly people of Australia.
"But one of the interesting things about alumni, compared to other Chinese tourists, is that alumni not only come to Australia to have a holiday, but they also use the time to catch up with friends, do business, undertake further education or professional activities," Dr Pyke said.
The findings also show that on return to China alumni host many visitors from Australia and recommend Australia as a place to holiday, do business and study. For example, 71% of alumni said they had recommended Australia as a place to study.
"The power of alumni lies in the fact that they are professional, bi-lingual and have a transnational perspective," Dr Pyke said. "They are at the forefront of the new Chinese middle class and have the capacity and desire to build and sustain links necessary for future trade and exchange between the two countries."
Edward Smith, co-author and founder of the ACAA, said the research highlighted just how much the economic potential of alumni had been overlooked.
"The alumni surveyed alone had made more than 2,000 trips between Australia and China in the past five years, contributing some AU$3-AU$10m to the economy and a further $2-$3m in airfares," he said. "If we plan to grow this group over time we have to better understand their needs."
The research identified several barriers to travel including cost, inconvenience of flights and difficulties in obtaining a visa, especially for family and friends. Alumni also reported a lack of knowledge about what they could do in Australia other than visit the main cities.
"Very few had done much travelling into regional Australia when they were students and so they would like to come back to explore," Dr Pyke said. "A barrier is that they have limited information or confidence about how to go about that."
Friday's event was sponsored by the Australia China Council.