Wednesday 25 September 2013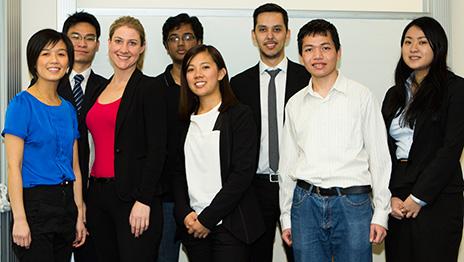 Each College within Victoria University has a Society which represents them on the Victoria University Student Union (VUSU) board.
You can help make sure student voices are heard as well as organise various social, networking and career-related events for students within your College.
College Societies accepting members
Leadership positions are available in the following College Societies:
Arts
Business
Education
Engineering & Science
Health & Biomedicine
Sport & Exercise Science.
Leadership positions available
There are a range of positions available, including:
President
Vice President
Secretary
Treasurer
Activities Officer
Marketing Coordinator
Recruitment Coordinator
Education Officer.
Time requirements will vary depending on your involvement.
Attend the Annual General Meeting
Societies will soon be holding their Annual General Meeting so it's the perfect time for you to get involved. See below for the details for your Society. We hope to see you there.
| Society | When | Where |
| --- | --- | --- |
| Arts | 15 October 2013, 1-2:30pm | Footscray Park campus, Building K, level 6, Conference Room 1 |
| Business | 4 October 2013, 2:30-4pm | Footscray Park campus, Building P, level 4, room P412 |
| Education | 4 October 2013, 10-11:30am | St Albans campus, Building 6, level 2, room 6.238 |
| Engineering & Science | 2 October 2013, 10-11:30am | Footscray Park campus, Building K, level 6, Council Chambers |
| Health & Biomedicine | 3 October 2013, 10-11:30am | St Albans campus, Building 6, level 2, room 6.238 |
| Sport & Exercise Science | 11 October 2013, 10-11:30am | Footscray Park campus, Building K, level 6, Council Chambers |