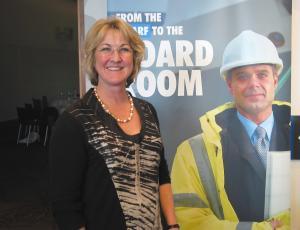 Institute for Supply Chain & Logistics director Dr Hermione Parsons has told a gathering of 70 government, shipping and union representatives Australia must step up efforts to stay relevant in global shipping.
Speaking at the Melbourne Convention & Exhibition Centre for last week's shipping seminar, Dr Parsons discussed the rapid and profound changes in global shipping.
"Global innovation in shipping and trade related infrastructure is staggering," Dr Parsons said. "And the pace of change through innovation in shipping is occurring at a faster rate than governments of the first world are able to contemplate."
Innovations include the use of giant kites on ships to reduce fuel bills by 20 per cent, widening and deepening of the Panama Canal and the use of lower speeds for shipping, where a 10 per cent reduction in speed resulted in a 25 per cent reduction in fuel use, she said.
Meanwhile, Dr Parsons said countries like Russia were seriously investigating a Northern Sea Route, which could be made possible by the melting of the Arctic ice cap. This would create a new maritime supply chain between China and Europe but also reduce reliance on the east-west shipping routes through our region.
"The rate of the melting of the Arctic sea ice deserves to be very closely monitored by Australian maritime and supply chain interests," she said.
Dr Parsons said this environment of rapid change made innovation crucial for Australian shipping.
"If we do tend towards parochialism in Australia maybe we need to stop and be ever mindful of the new world order, the creativity of people and the determination of nations and business to compete," she said.
Dr Parsons said the seminar, hosted by the Institute, was perfectly timed for debates on port reform in light of the Government's national ports strategy proposals.
Australia is the largest exporter of bulk commodities and amongst the top 20 importers of containerised goods in the world. The Port of Melbourne is the nation's largest container port and logistics hub.