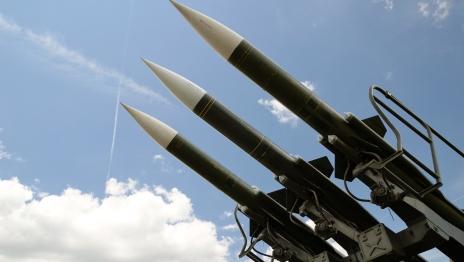 Fifty years ago this month, the United States and Soviet Union stood on the brink of nuclear war over missiles in Cuba - and Australia played a role.
The Cuban Missile Crisis has been recognised as a definitive moment of the Cold War and the Twentieth Century.
A history of Australia's response to the Crisis has not yet been written, but doctoral candidate Laura Stanley is using archival material, mainly declassified government records, to write this history through Australian eyes for the first time.
"The Menzies Government was one of the first to publicly pledge its support for the United States during the Crisis, while Australian representatives at the United Nations played a key role by trying to garner support for the American position," she said.
Yet privately, officials in the Departments of External Affairs (now DFAT) and the Prime Minister expressed concern about the repercussions the Crisis could have for Australia. For example: what would this mean for the Government's desire to host American nuclear weapons on Australian soil? Would Australia be asked to contribute to the quarantine? What were Australia's obligations under the ANZUS Treaty?
"Significantly, the Australian Government actually developed a policy on the Crisis that was not pre-determined by alliance politics," she said.
Ms Stanley is presenting on this at a conference in Wales on October 25 and attracted significant media coverage this month on ABC radio across the country and with a piece published on The Conversation.
Ms Stanley graduated from Victoria University in 2006 and returned in 2010 to complete an Honours in History on the Menzies Government's response to the Cuban Missile Crisis, for which she was awarded the University Medal for Academic Excellence. Since 2011 she has been a doctoral candidate in the History Programme, school of Social Sciences & Psychology.