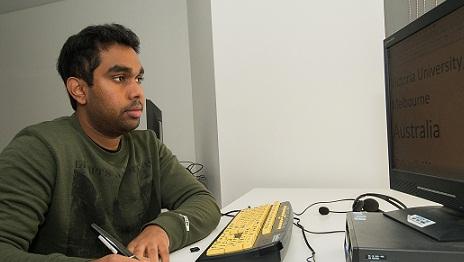 Read&Write Gold is a toolbar with great features to help you actively improve your reading, writing and research skills.
Read&Write Gold:
reads text out loud from any document (MS Office, web browsers and text PDFs)
converts text to sound files so you can download your lectures and listen to them at home
contains study skills and research features including vocabulary tools and list builders, Fact Finder, Fact Mappers and Study Skills Highlighters.
supports writing by providing help constructing sentences with spelling checks, dictionaries, sounds like and commonly confused words, word predictor and verb checker
enlarges, highlights or blocks out words or paragraphs with screen masking, different coloured acetates or tinting
The software is available on all student PC's at all VU Campus Libraries & Learning Spaces and available for staff to install on their work PC's.
For more information about what Read&Write Gold watch the instructional videos available on YouTube, read the quick-start guide or contact Disability Services.