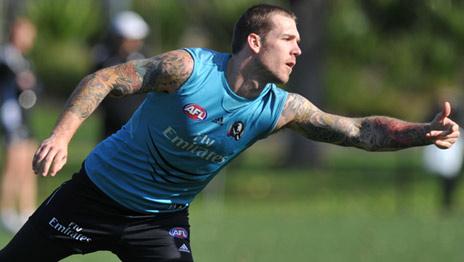 A look at the current AFL drug policy with Associate Professor Craig Fry.
"Here we go again. Another high profile sportsperson has been implicated in the latest drugs in sport "scandal".
This time the finger is being pointed at Collingwood Brownlow medallist Dane Swan. The same people who bayed for Ben Cousins' blood are now calling for Swan to be sacked for alleged "bad behaviour".
Collingwood chief executive Gary Pert has suggested that the drugs problem may be more widespread. He has described illicit drug use by players as the biggest issue in AFL.
So concerning is this matter for some in the AFL world, that there is a special AFL CEO's meeting scheduled for January 2013 to examine the issue. It has been reported that some are already contemplating a stricter approach to more frequent drug testing of suspect players during the out-of-season holiday period...."
For more on this story the full article is available on The Conversation website.