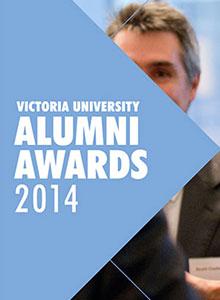 Victoria University is proud to announce the finalists for the 2014 Alumni Awards.
The Victoria University Alumni Awards celebrate and formally recognise the outstanding achievements and contributions of members of the alumni community in a diverse range of fields and areas of endeavour.
The finalists in each award category are:
Distinguished Alumni Award
This pre-eminent award recognises the recipient's exceptional contribution to a chosen field of endeavour, and their pursuit of excellence in everything they do.
Ms Deidre Anderson
Master of Arts 1989
Deputy Vice Chancellor (Students and Registrar) – Macquarie University
Dr David Buttifant
Master of Business Administration 2009, Doctor of Philosophy 1997, Graduate Diploma in Exercise and Sport Sciences 1992
High Performance Manager – Carlton Football Club
Dr Andrea Diamond
Doctor of Business Administration 2007
Chief Executive Officer – City of Monash
Young Achiever Alumni Award
This award recognises Alumni aged 35 or younger who have demonstrated significant achievements early in their career or chosen field of endeavour.
Mr Kandeban Balendran
Master of Business Administration 2010
Head of Marketing and Sales – MTV Channels and MBC Radio Networks, Sri Lanka
Mr Timothy Holman
Advanced Diploma of Business 2006
President – Ride2Rescue
Mr Samuel Manhom
Master of Business (Finance)
Community Leader – Melbourne Rumbek School, South Sudan
Outstanding Student Alumni Award
This award will be presented to a current student who has demonstrated outstanding qualities in one or more of the following: student leadership, academic success, business initiatives, volunteer or community related work or extracurricular pursuits.
Ms Sarah Herniman
Bachelor of Exercise Science and Human Movement
Volunteer Counsellor – Lifeline
Mr Jirayu Mecksakul
Master of Business (Finance) and Master of Business Administration
President – Accounting, Finance and Investment Student Society
Mr Mitchell Latham
Bachelor of Laws (Honours)
Director of Competitions – Dictum Law Student Society
Outstanding Service Alumni Award
The recipient of this award will have offered exceptional service to their local community or the Victoria University, Alumni or student community.
The award recognises the recipient as a lifetime friend of the University.
Mr Ahmed Alhajeri
Bachelor of Health Science (Paramedics) 2007
Deputy Chief Executive Officer – National Ambulance, Abu Dhabi
Mr Kie Hong Seet
Master of Business Administration 2008
Artist, Social Worker and Researcher
Mr Timothy Marchinton
Bachelor of Recreation Management 2007
Founding Director – Purple Soup
Mr Jon Yeo
Bachelor of Business 1995
Founding Director – Brightstar Consulting
Recipients for each award category will be announced at the awards ceremony on Wednesday 22 October 2014.
Thank you to all who nominated someone for an award this year. Victoria University is honoured to celebrate the diverse contributions made by our Alumni Community in their chosen endeavours.