Timor-Leste Conference
This event has already taken place.
Monday 4 July 2011

to

Tuesday 5 July 2011
Knowledge, Attitudes and Skills for Timor-Leste's Development: An Opportunity for Dialogue.
Biennial Conference co-organised by Universidade National Timor Loro Sa'e and Victoria University, Melbourne, Australia.
About the conference
The theme of this fourth conference organised by Victoria University on Timor-Leste is "Knowledge, attitudes and skills for Timor-Leste's development: an opportunity for dialogue".
Within this theme, speakers will explore the fundamental question of how knowledge can be translated into development, which with its economic, social, and environmental components, is the overarching long-term goal that connects the topics and shapes the dialogue.
It will be a policy-oriented conference focusing on case studies of good practice and will examine opportunities and mechanisms through which Timor-Leste society can move toward a sustainable future. What knowledge and skills are needed for Timor-Leste's development? How can Timor-Leste's institutions of education, both formal and non-formal best prepare people to engage in the future development of the country? How can the Millennium Development Goals be reached and surpassed?
Program
The conference will be organized into seven parallel streams that are:
Agriculture and Rural Livelihoods
Education
Youth Transitions
Health
Financial Inclusion and Trade
Infrastructure and National Systems
Law and Justice
Registration
Registration is open and includes:
Admission to sessions, workshops and keynotes
Conference materials
All lunches, morning and afternoon teas
A discount is available for those also attending the TLSA Conference 2011: Communicating New Research on Timor-Leste in Dili (30 June - 1 July 2011)
Expos
A number of expos will take place on Saturday and Sunday 2â€"3 July 2011 at National University of Timor Loro Sa'e, Campus Caicoli by local organisations on the conference themes
Accommodation
Attendees are responsible for accommodation.
Further information on accommodation in Dili
Visas
For international travellers arriving by air a visa on arrival may be granted valid for stay of up to 30 days, valid for single entry into Timor-Leste. The fee is US$30.

Department of Immigration website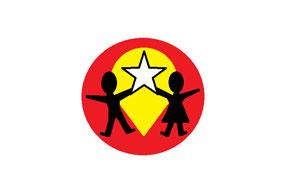 When?
This event has already taken place.
4 July 2011

to

5 July 2011