The politics of art and representation
This event has already taken place.
An evening of sharp conversation and creative thought.
10x20x30 = 10 Speakers. 20 Images. 30 Seconds.
Ten exceptional arts practitioners, theatre makers, actors, visual artists, academics and comedians will shed light on 'The Politics of Arts and Representation'. The evening will cross diverse conversational landscapes, from power discourses to innovation, to answering the pressing questions: the who, what, how, where and why of art and representation.
The ten presenters will use 20 images each and speak for 30 seconds on each image. Dynamic, exciting, thoughtful and expressive presentations will provide a backdrop for considering the challenging topic from a range of diverse experiences and creative platforms.
Register
Register to attend by calling Footscray Community Arts Centre (FCAC) on +61 3 9362 8888.
Footscray University Town events
This event is among a range of Footscray Uni Town activities brought to you as part of the ongoing Footscray University Town partnership between VU and Maribyrnong City Council.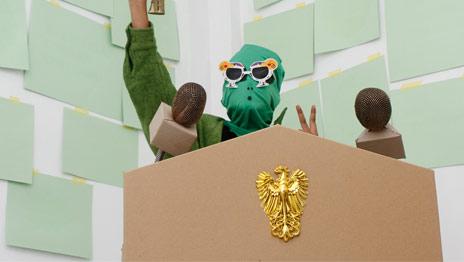 When?
This event has already taken place.
30 October 2014,

6:00pm

to

8:00pm