Sentencing theory & practice masterclass
This event has already taken place.
Thursday 1 September 2016

to

Friday 2 September 2016
Sentencing of offenders is the dominant work of judicial officers in many jurisdictions and one of the most challenging aspects of their role. It is a topical issue in the community.
In this masterclass we examine the theory and practice of sentencing, including:
the basis of sentencing law
the sanctions and orders that are available to courts, plus roles that are played by other parties
how sentencing impacts victims
the extent to which public and judicial views agree – are we really dealing with a punitive public wanting harsher penalties?
if there is tension between the principles of sentencing and the discretion of judges
current trends in sentencing theory and practice, and where we are going from here.
Who should attend?
Court registrars, solicitors, police prosecutors and corrections staff who would benefit from:
working with Australia's leading expert on sentencing
exchanging knowledge and ideas with colleagues across the justice system
exploring the intersection of politics and justice in sentencing
gaining insight into a persistent, hot-button issue that affects court management and community expectations.
The speaker
Arie Freiberg is an Emeritus Professor at Monash University and Chair of the Victorian Sentencing Advisory Council and Tasmanian Sentencing Advisory Council. He has been made a Member of the Order of Australia for his service to law, particularly in the fields of criminology and reform related to sentencing, legal education and academic leadership.
Arie has served as a consultant to the Federal, Victorian, South Australian and Western Australian governments on sentencing matters as well as to the Australian and South African Law Reform Commissions, and has published extensively on this topic.
Registration
The registration fee is $1,375.00 (including GST). Australian Legal Practitioners may be eligible to claim up to 10 Continuing Professional Development (CPD) points (Professional Skills).
Registration for this event has now closed.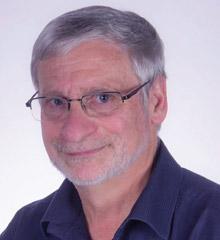 When?
This event has already taken place.
1 September 2016, 9:30am

to

2 September 2016, 5:00pm