Public forum: Are our foundations of elite sport crumbling?
This event has already taken place.
Key stakeholders from national sporting organisations, government, schools and academia will discuss and debate issues around junior sport participation.
We warmly invite and encourage all junior sport coordinators, school representatives, parents, academics with an interest in junior sport, sport policy makers and anyone with an interest in the topic, to attend this free event.
Discussion will centre around important issues involving junior sport participation and its influence on health and high performance sport development.
This public forum is part of the World Congress on Elite Sport Policy (WCESP), hosted by Victoria University's Institute of Sport, Exercise and Active Living (ISEAL).
Discussion items
Junior sport participation is the foundation of Australia's sporting talent pipeline and a key pillar for elite sporting success.
Disheartening statistics estimate that:
Aussie kids are only spending on average five hours a fortnight participating in sport
junior sport participation rates peaking at only 66% in 9-11 year age-group.
Questions we might consider in relation to these statistics:
Do we need to look at junior sport differently?
How can we deliver quality physical education in schools to ensure children develop necessary fundamental movement skills?
Where's the link from school to local sport clubs? Who's responsible?
How do we support volunteers (coaches, umpires, officials) in creating a positive junior sport culture?
What's the value of 'modifying' adult sport for children?
How do we cultivate a balanced junior sport environment that delivers on the two H's - health and high performance?
What are the parents' roles and responsibilities in nurturing their children's sporting foundation?
Public forum panellists

The public forum will be facilitated by Professor Damian Farrow, Professor of Skill Acquisition at Victoria University, & Australian Institute of Sport (AIS).
Professor Farrow will probe other national sporting experts from prominent sports organisations including:
Dr Machar Reid – Innovation Catalyst Tennis Australia
Ms Madi Robinson – Vixens and Australian Netball Team
Dr Juanita Weissensteiner – Senior Consultant, Athlete Pathways and Development, Australian Institute of Sport
Mr Geoff Howes – Deputy GM, Participation and Sustainable Sport, Australian Sports Commission
Ms Natalie Lander – PE Teacher and PhD Scholar, Deakin University.
About the World Congress on Elite Sport Policy (WCESP)
WCESP2015 is a two day conference taking place on Monday 23 & Tuesday 24 November 2015.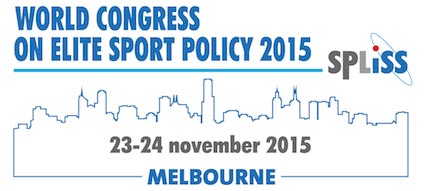 It will be hosted by the Victoria University (VU) College of Sport and Exercise Science and Institute of Sport, Exercise and Active Living (ISEAL) and supported by the Sports Policy Factors Leading to International Sporting Success (SPLISS) Consortium.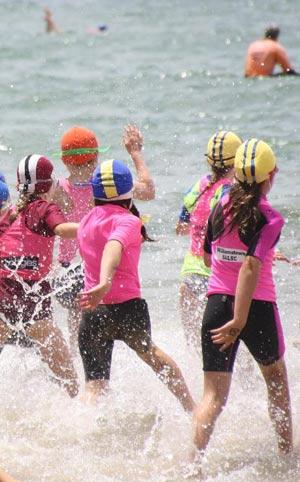 When?
This event has already taken place.
23 November 2015,

4:30pm

to

5:45pm