'I Can't Place You' Exhibition
This event has already taken place.
Monday 7 December 2015

to

Wednesday 16 December 2015
An invitation to listen – sound portraits of post-apartheid South Africans in Australia.
'I Can't Place You' is a sound installation that traces the stories of South African migrants who came to Australia post-apartheid. The voices and soundscapes serve as an invitation to deep and radical listening.
This exhibition is an initiative of the Community Identity Displacement Research Network (CIDRN). It features a cross-section of individual sound portraits of South African migrants, weaving together a collective narrative of displacement.
This installation brings to life the voices of participants, allowing the listener to experience vocal tone, emotional complexity and the sounds of home and host lands. This information is often lost in text-based research publications.
'I Can't Place You' is a call to engage with individual memories, but remain attuned to the broader sociopolitical context. Using a ten-channel sound installation, this sounded experience conveys the sense of dislocation experienced by migrants. A series of listening sessions will serve as a platform for discussion.
For more information please visit the CIDRN website.
Opening night
Wednesday 9 December, 6pm – 8pm.
Catering will be provided.
Registration for Opening night has now closed.
Footscray University Town events & activities
This exhibition is one of a range of Footscray Uni Town events & activities brought to you as part of the ongoing Footscray University Town partnership between VU and Maribyrnong City Council.
Join the VU at MetroWest mailing list to receive regular updates about upcoming events.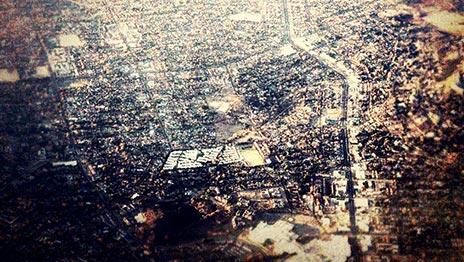 When?
This event has already taken place.
Exhibition dates: 7 – 16 December
Exhibition opening night: Wednesday 9 December, 6pm – 8pm