Game Changers: The Competitive Edge
This event has already taken place.
Victoria University and Maribyrnong City Council are hosting the Southern University Games from 3-9 July 2016, bringing more than 2,000 competitors and support personnel to Footscray and the City. To align with the Games, VU and Council are dedicating their July Game Changers Conversation to exploring the role of competition in sport.
Kate Roffey, Chair of Enterprise Maribyrnong Committee, Director of Melbourne University Sport and former CEO of Committee for Melbourne and VicSport, will moderate a dynamic panel discussion to explore:
What does it take to have the competitive edge - as individual athletes or members of a team?
What does it take to win in today's sporting competitions?
What drives us to compete in sports?
What extremes will we go to, to win?
Don Knapp, CEO Australian University Sport, will welcome people to this special Game Changers event on behalf of the 2016 Southern University Games.
The audience will be invited to join the conversation online using the hashtag #FUTIdeas.
Speakers
Kate Roffey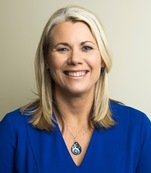 Kate is an influential leader who has played a key role in advancing the sport and recreation agenda on behalf of a number of organisations. Her broad experience extends to commercial, government and not-for-profit sectors, where she has been involved in strategic and operational planning and delivery, stakeholder management, organisational change management and political strategy. Kate is currently a Director for Melbourne University Sport and the Melbourne Football Club, as well as Chair of the Enterprise Maribyrnong Committee and Interim Director of the West of Melbourne Economic Alliance. Previously, Kate was the CEO for the Committee of Melbourne, CEO of Vic Sport, and held an executive position at Tennis Australia. Kate has travelled the world and spent time with leading sporting teams, including New York Yankees, Washington Redskins, New York Giants, Dallas Cowboys, Manchester United FC, and Arsenal FC.
Bianca Chatfield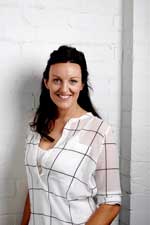 Bianca is the Former Captain of the Melbourne Vixens and Vice Captain of the Australian Diamonds. She has accrued a number of netball achievements, including:
Commonwealth Games Gold and Silver medallist

World Champion

6 x premiership player for Melbourne Phoenix and Melbourne Vixens
Bianca retired from Netball in 2015 and is now embracing her entrepreneurial spirit setting up and managing a range of different businesses and consulting on projects that are based around leadership, empowering women, health and wellbeing.
Some people will do anything to win, for others it's more about how they play the game. This is where team sport athletes are challenged the most - is it ever okay to put yourself first?
Professor Damian Farrow (B.Ed; M.AppSc; PhD)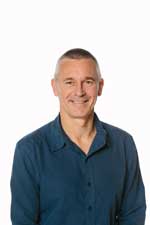 Damian is in VU's Institute of Sport, Exercise and Active Living where he holds a joint appointment with the Australian Institute of Sport as a Professor of Skill Acquisition. Damian has worked with a wide range of Australian sporting organisations and National teams to develop the skills of their athletes. These include; Australian tennis, netball, cricket, rugby, numerous AFL clubs and is currently the National Lead in Skill Acquisition for Swimming Australia. Damian is passionate about translating scientific theory into practice. This is best evidenced by his writing of a number of general interest sports science books including Run Like You Stole Something.
Brea Roadley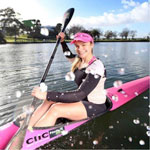 Brea is an international marathon kayaker and athlete, currently studying a double degree in Exercise Science, Human Movement and Psychological Studies at Victoria University. The degrees that Brea is completing bring together her passion for sport and interest in the way the mind works. Brea has represented Australia on a number of occasions and broken records at various ultra-marathon kayaking events.
Being in control of your mind is the most important aspect of being competitive. I aspire to one day reach a combination of body and mind mastery where you can control both aspects in all situations.
About the Game Changers series
The Game Changers Conversation series presents pivotal ideas, personalities and moments in Australia's evolving story for public discussion and debate.
It is a project of the Footscray University Town initiative – a partnership between Maribyrnong City Council and Victoria University that sees education, jobs, creativity and opportunity at the heart of the future of Footscray.
Registration
The events are free and open to the whole community.
When?
This event has already taken place.
Wednesday 6 July 2016
Pop-up bar: 5:30pm
Conversation: 6:15pm-7:30pm