Game Changers: Learning futures
This event has already taken place.
Be inspired by the Game Changers conversation 'Learning futures,' with an exciting panel discussion exploring how future generations will engage with knowledge and learning.
How will future generations engage with knowledge and learning? What kind of impact will the rapidly changing technology industries have on how we learn? Explore these questions and more at Learning Futures, a hypothetical round table discussion into the future of learning.
The panel will consider how our schools and universities are adapting to the challenges and opportunities of the digital and online world, and ways that emerging modes of learning are encouraging us to rethink traditional approaches to education. Delve into current trends, such as the new learning environments that are being fostered outside of the classroom, and discover the exciting technologies that are facilitating these changes.
This conversation will spark a lively debate, pushing the limits of where and how we will encounter knowledge in the future.
Panel Facilitator: Professor Ian Solomonides - Pro Vice-Chancellor, Learning Innovation and Quality at Victoria University.
In many ways Professor Solomonides personifies the VU mantra, opportunity and success. He gained broad life experience in various vocations, learnt a trade, was the first in his family to attend university and now is firmly ensconced in a senior academic management role. "The opportunity for me to go to university later in life and when I was ready was completely transformational," he says.
Speakers
Professor Nicolette Lee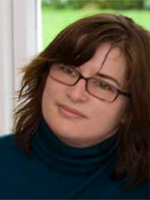 Professor Nicolette Lee is currently the Executive Director, Learning & Teaching, responsible for the Centre for Collaborative Learning & Teaching at Victoria University. She has over 20 years of experience in the tertiary education sector in the UK and Australia, and a background as a multi-disciplinary designer and a design academic.
Nicolette has led numerous transformational change programs in higher education, including the introduction of learning technologies, curriculum and policy reform.
She holds a PhD in higher education, and has a national profile as a leader of educational innovation and evaluation and was awarded a prestigious Office for Learning and Teaching National Senior Teaching Fellowship in 2013.
Rose Hiscock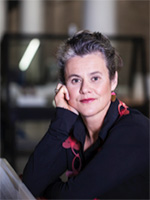 Rose Hiscock is the inaugural Director of Science Gallery Melbourne, an innovative new gallery dedicated to the collision of art and science at the University of Melbourne which, once established, will be part of the Global Science Gallery Network.
Rose's former positions include:
Director of the Museum of Applied Arts and Sciences (MAAS)
Executive Director, Arts Development at the Australia Council
Museum Victoria where she was responsible for commercial and audience growth across Museum Victoria's highly successful venues.
Rose is committed to building a vibrant, balanced and accessible arts sector and has played an instrumental role in developing a mentoring program to nurture future female museum directors.
She is a Board member of Back to Back Theatre and Chunky Move dance company.
Christian Williams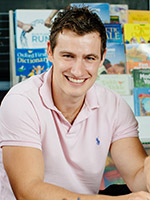 Christian Williams competed as one of the best athletes in the world across four sports until severe heart failure led him to refocus. He now dedicates his life to teaching and inspiring future generations to live their dreams.
Some of his achievements include:
being named an Emerging Leader in Catholic Education in 2014 due to his work inspiring children to love mathematics and teaching students how to start their own businesses.
being awarded an EdFellows Policy Writing Fellowship in 2015
being a fiinalist for Young Australian of The Year in 2015
winning a National Excellence in Teaching Award in 2015 for his ground breaking learning and teaching practices
being named a Finalist for the Global Teacher Prize in 2016
acceptance into the Pricewaterhouse Coopers 21st Century Minds Program.
Christian has a vision to open his own school by 2017 and is focussed on providing access for all children to a good education, regardless of race, ability, religion or finances.
Pierre Grzybek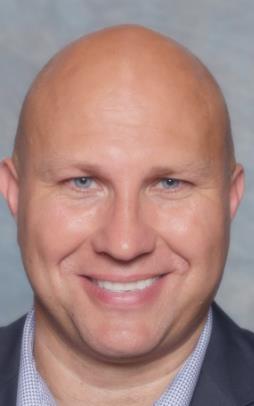 Pierre Grzybek began teaching almost two decades ago, commencing his teaching journey as a Physical Education Teacher. Since this time, Pierre has developed a passion for facilitating pathways for students into further study or the workforce. He recognises that student preparations for the future are complex, and that many have moved away from traditional modes of learning. Instead, students are seeking creative learning opportunities where innovation and collaborative learning are vital.
Pierre is currently the Acting Principal at Manor Lakes P-12 College, where he is part of the Early University Program Reference Group as part of a working relationship with Victoria University.
About the Game Changers series
The Game Changers Conversation series presents pivotal ideas, personalities and moments in Australia's evolving story for public discussion and debate.
It is a project of the Footscray University Town initiative – a partnership between Maribyrnong City Council and Victoria University that sees education, jobs, creativity and opportunity at the heart of the future of Footscray.
Registration
The events are free and open to the whole community.
When?
This event has already taken place.
Speakers: 6-8pm
Pop-up bar: 5.30-6pm