Game Changers: Innovation in action
This event has already taken place.
Be inspired at this year's second Game Changers conversation 'Innovation in Action', brought to you by Maribyrnong City Council in partnership with Victoria University.
Through discussion, Innovation in Action will seek to unpack how we translate bold ideas into action for a better future. Hear from local big thinkers who are shaping the way we live our lives globally.
Delve into the transitional world of disruptive technology with Brad Hammond, co-founder of EthnoTekh, exploring the intersection between technology and art.
The power of the people can never be underestimated. Darren Sharp, Director of Social Surplus, will speak about the transformative nature of sharing and how the strengths of people and communities can be amplified through sharing.
Discover Mia Klitsas' journey, beginning with a personal dilemma that developed into a successful business and the life-changing international 'Pads for Pads' initiative.
Facilitated by Katrina Sedgwick, CEO and director of the Australian Centre for the Moving Image, this conversation will surprise you with a lively discussion about how original thinking is developed into outcomes with impact.
Speakers
Brad Hammond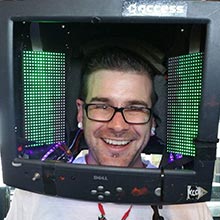 In 2014 Brad was awarded the Inaugural Melbourne Knowledge Fellowship for which he researched 'fostering creative tech and maker communities'. He is co-founder of EthnoTekh, an initiative that focuses on breaking down boundaries between human and digital worlds, creating new methods of expression and interaction.
Darren Sharp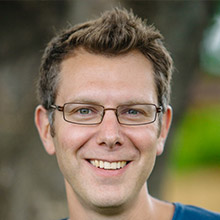 Darren is a sharing economy strategist with a background in community engagement, research and consulting. As director of Social Surplus he leads strategy and facilitates capacity-building using strength-based approaches including Asset Based Community Development, Appreciative Inquiry and Human-centred Design. His work promotes advocacy and thought leadership in the areas of social innovation, the urban commons and sharing cities.
Mia Klitsas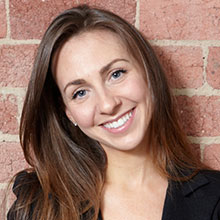 Mia was awarded the prestigious 2014 Telstra Young Business Women's Award for Victoria. She was also named as a winner of the Australian Financial Review & Westpac '100 Women of Influence' Awards for her work in providing reusable and sustainable sanitary products and education to school girls in Uganda. Mia is the co-founder and director of Millie & More, the makers and marketers of Moxie feminine hygiene products.
About the Game Changers series
The Game Changers Conversation series presents pivotal ideas, personalities and moments in Australia's evolving story for public discussion and debate.
It is a project of the Footscray University Town initiative – a partnership between Maribyrnong City Council and Victoria University that sees education, jobs, creativity and opportunity at the heart of the future of Footscray.
Registration
The events are free and open to the whole community.
When?
This event has already taken place.
Speakers: 6-8pm
Pop-up bar: 5.30-6pm