Game Changers: 'Five Women - Five Images'
This event has already taken place.
Join us for our first Game Changers conversation for 2016, brought to you by Victoria University in partnership with Maribyrnong City Council.
Picture it: five women capture what gender equality means to them.
In 1995, in China, 189 governments adopted the Beijing Declaration and Platform for Action, a roadmap for global gender equality, the empowerment of women and the human rights of women and girls.
Ahead of the 20th anniversary of the Beijing Platform for Action, UN Women launched a global campaign titled "Empowering Women, Empowering Humanity: Picture It."
We have invited five women to respond to this year's theme for International Women's day: "Planet 50-50 by 2030: Step It Up for Gender Equality." They have each selected one image that highlights what gender equality means for them. What are the key drivers? How do leadership, working life and respectful relationships factor into achieving equality?
Join us to hear what five women think and be part of a facilitated discussion and Q&A on how we might achieve gender equality.
Maribyrnong City Council's Gender Equity Ambassador, Cr Sarah Carter, and Victoria University's Deputy Vice-Chancellor & Provost, Professor Kerri-Lee Krause will introduce this important conversation.
Panel facilitator: Tasneem Chopra
Tasneem is a curator, consultant, author and prominent activist. Tasneem Chopra's passion for addressing social justice issues has embraced many platforms.
Speakers
Pat Drake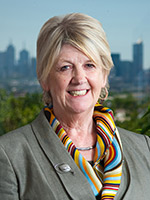 Pat is currently leading VU's strategic initiatives in Science Technology Education and Mathematics Education. This work also integrates the arts.
Originally a teacher of secondary mathematics, Pat has combined experience of mathematics education, in primary and secondary schools, in TAFE and in higher education, with experience as an academic leader, and also with interest and experience in developing researcher skills and approaches for insider researchers in educational settings.
Pat describes herself as a recent and courageous Baby Ancient professional educator who is fortunate to be paid for working with values, beliefs and disbeliefs. She has developed a feminist sense of justice and opportunity that extends to all her practice, and considers herself a thinker and writer with strong practical orientation and visual sense of purpose. She came to Australia from the UK in 2012 to take up the position of Dean of Education at Victoria University, a post she held from 2012-2015. Her commitment to the education of girls and women is total.
Devon Taylor
Devon has worked as a contemporary performance maker, arts manager and as an award winning restaurateur. An Honours graduate of Toronto's Ryerson University's Theatre programme, Devon immigrated to Australia in 2000. After having her son in 2008, Devon also birthed Murmur Collective, a multi-practice collective comprised of Melbourne and regional Victorian-based performers and creatives. They have produced a number of devised works and premiered their newest work ETHER at the Melbourne Fringe Festival 2012 and then toured to the Crack Theatre Festival 2013 and Anywhere Theatre Festival 2014.
Devon has also produced and performed in works at The Storeroom, Theatre Works, La Mama, in shop front windows, alleyways and street corners. She was most recently the Production Manager on ARTHUR's 'The Myth Project:TWIN' as part of the MTC's 2014 NEON season and worked as Membership & Cultural Partnerships Officer with Regional Arts Victoria, advising and supporting regional artists and helping deliver the Regional Arts Fund.
Monique Toohey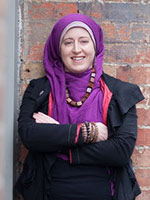 Monique is a Certified Cultural Intelligence (CQ) consultant working across government, corporate & community sectors in Australia, Indonesia and Malaysia.
She is also a psychologist in private practice and lectures in cross-cultural counselling at Australian Catholic University. She is a current committee member of the Psychology & Culture Interest Group for the Australian Psychological Society.
For the last 20 years she has worked with over 40 different Muslim organisations, including appointment as a board member to the Islamic Council of Victoria in 2014 & 2015.
She is Author of the book Without You: Rising above the impact of an abusive relationship and in 2015 was the recipient of the International Women's Day 'Honouring Women in Moreland Awards' for her capacity building work with women.
Jayne Lewis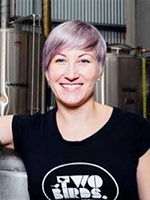 Jayne studied a Bachelor of Science in Viticulture and Winemaking and worked in wineries in Margaret River and the US, before seeing the light and landing a role as a brewer at Little Creatures in WA in 2004. She was involved in developing Pipsqueak Cider before moving to Melbourne in 2007.
She worked casually at Matilda Bay Garage, Dandenong before accepting the role as Head Brewer at Mountain Goat Brewery, Richmond in 2008. Jayne has completed a Diploma in Brewing through the Institute of Brewing and Distilling in the UK and has judged at the Australian International Beer Awards, BrewNZ and the Perth Royal Beer Show.
Paola Balla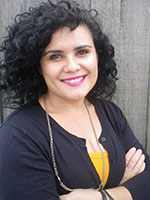 Paola Balla is a Wemba-Wemba and Gunditjmara woman of the Day & Egan Families.
She is an artist, curator, writer, speaker, educator and arts worker. Paola has many great achievements. She:
instigated Footscray Community Arts Centre's first Indigenous Arts & Cultural Program,
was a lecturer at Moondani Balluk Indigenous Academic Unit-Victoria University,
was a Senior Curator in the First Peoples exhibition at Melbourne Museum,
recently curated Honouring Tunnerminnerwait & Maulboyheenner for the City of Melbourne
is currently Artist in Residence for Moondani Balluk, Victoria University conducting site specific works, writing and research into trans generational trauma and colonial injury and its impacts on Aboriginal women as a creative project.
Paola's practice spans over fifteen years of project work, three solo exhibitions and numerous group shows including presenting and speaking locally and internationally on a regular basis at arts events, conferences and festivals.
Paola holds a Masters & Post Graduate Diploma in Community Cultural Development Practice, from the Victorian College of the Arts and a Bachelor of Education, Nyerna Studies (Indigenous Studies) from VU.
Register
This is a free event.
About the Game Changers series
The Game Changers Conversation series presents pivotal ideas, personalities and moments in Australia's evolving story for public discussion and debate.
It is a project of the Footscray University Town initiative - a partnership between Maribyrnong City Council and Victoria University that sees education, jobs, creativity and opportunity at the heart of the future of Footscray.
The events are free and open to the whole community.
When?
This event has already taken place.
2 March 2016,

6:00pm

to

8:00pm