Game Changers: Create your climate future
This event has already taken place.
Join us for a thought-provoking discussion on the topic of climate and resilience, where the audience has the opportunity to act as protagonist and guide the shape of this Game Changers conversation.
If you had a choice to change things tomorrow what would you do? What is your vision for a better future? How do we take our best ideas and put them into practice?
Each speaker will put forward their concept for change which, if implemented globally, would have significant positive impact on climate change. The speakers will have four minutes to pitch and sell their ideas to the audience; the audience will then vote on which ideas to act on.
The panel will explore the world you, the audience, has created as they discuss the top three ideas.

Moderator: Kate Dundas from Greening the Apocalypse
Create your climate future is sponsored by Triple R.
Speakers
Dr Seona Candy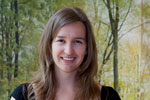 Seona's work focuses on researching and modelling future food system scenarios and quantifying the interactions between food availability and associated resource use. She has a background in engineering, research and international development, and experience in the areas of renewable energy, food security, appropriate technology and participatory design. She has also worked on projects with organisations such as Engineers Without Borders and CoDesign Studio.
Theo Kitchener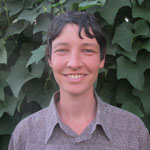 Theo Kitchener is a utopian thinker, promoter and change-maker. She is the founder of The Sharehood, Doing It Ourselves, and Livelyhood. Self-described apocaloptimist, Theo is positive about the future, focusing on happiness, community, permaculture, participatory democracy, alternative economics, and the potential for social and environmental transformation.
Margarita Windisch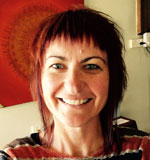 Margarita is currently a program coordinator in the Department of Community Services, Youth Work and AOD at Victoria University, with a specific focus on Community Development, Climate Justice and Social Action. She will soon be building on her Masters work with a PhD paper focusing on social vulnerability in urban heatwaves.
Alex Houlston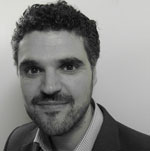 Alex is co-founder and Director of Energy for the People (EFTP) - a Certified B Corp which is working on some of Australia's most exciting, and ground-breaking community energy projects. EFTP's work is designed to ensure the ongoing energy market transition to clean, distributed energy, works for the people.
About the Game Changers series
The Game Changers Conversation series presents pivotal ideas, personalities and moments in Australia's evolving story for public discussion and debate.
It is a project of the Footscray University Town initiative – a partnership between Maribyrnong City Council and Victoria University that sees education, jobs, creativity and opportunity at the heart of the future of Footscray.
Registration
The events are free and open to the whole community.
When?
This event has already taken place.
Wednesday 1 June 2016
Pop-up bar: 5:30pm
Conversation: 6:15pm-7:30pm