Connect 14 exhibition
This event has already taken place.
Tuesday 2 December 2014

to

Friday 12 December 2014
Connect 14 showcases the creative achievements and endless talents of our emerging and established artists.
This biennial exhibition is open to alumni, students and staff of Victoria University and predecessor institutions.
The exhibition is open between 9am and 5pm daily from 2-12 December and will be held at the new VU at MetroWest space in Footscray Mall, part of Footscray University Town.
Key dates
Monday 1 December: Exhibition launch, 6-8pm
Tuesday 2 December to Friday 12 December: Exhibition open (Mon - Fri 10am - 5pm, Saturday 9am - 2pm)
Monday 15 December: Artists to collect unsold artwork from VU at MetroWest between 1pm and 4pm
Connect 14 on social media
While talking about the Connect 14 exhibition on Instagram and Twitter, you can use the hashtags #connect14, #FootscrayUniTown and #vualumni.
Footscray University Town events & activities
This one of a range of Footscray Uni Town events & activities brought to you as part of the ongoing Footscray University Town partnership between VU and Maribyrnong City Council.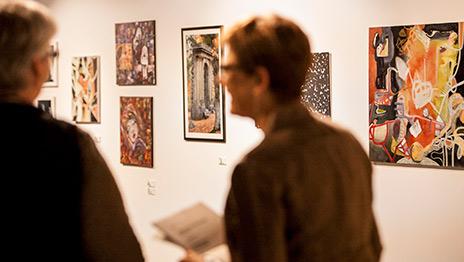 When?
This event has already taken place.
2 December 2014

to

12 December 2014