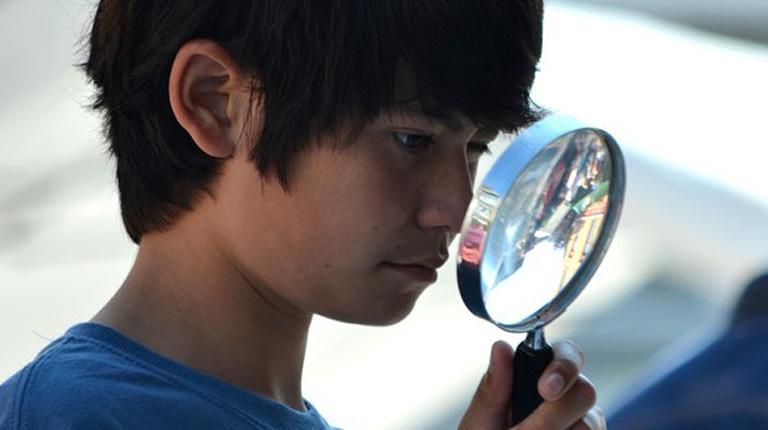 Sometimes budgets can signal big initiatives or progress major reforms. Typically these will be early in the term of a government and implement election promises. Last year's Commonwealth Government Budget was one of those, and it went even further with bold proposals that had not been tested with the electorate.
But, stripped back to their essentials, Budgets are necessary tools of fiscal housekeeping – they tell us what the Government is planning to do with our money. This year's Budget is one of these and, as commentators have remarked, given the response to last year the measured approach this time around is perhaps not surprising.  
Clearly, this year there is less concern about spending and the need for fiscal consolidation (although it is unclear how our overall economic circumstances have improved much) and there is less interest in big picture reform.
Whether they are big reform statements or housekeeping documents budgets always tell a story about the policy orientation and reform commitment of government. This one tells a mixed and ultimately disappointing story from the point of view of policy reform in health and education.
But let's be positive first.
There are things to like in the Budget and here are some examples. In health there are valuable initiatives in relation to diabetes, mental health and immunisation, and the plan to review primary care funding models and the Medicare Benefits funding schedule is positive. Also valuable is the recognition of community based health organisations. 
The big policy questions in health and education are left to be resolved in another place or at some other time.
In school education the focus on teaching quality, which supports the teacher education advisory council report is welcome. So too is the renewed emphasis on core business for key national education institutions ACARA and AITSL.
In tertiary education the plan to stick with widening public subsidy support to sub-degree programs and a broader range of tertiary education providers is good policy.
Increased investment in childcare services is welcome, especially from a workforce participation perspective. But more needs to be done on early childhood development as we say below. 
The recognition that youth unemployment is a serious and sustained problem is heartening and at first glance the labour market programs introduced are valuable.
But it is what is missing from the Budget that is worrying.
The big policy questions in health and education are left to be resolved in another place or at some other time, and we really don't know how the Commonwealth intends to approach them.
We shouldn't expect a Budget to do everything and it is often appropriate to take up issues in other forums and through dedicated reviews. But we are not given a strong enough sense here of where the Government is heading on the big questions.
In health, the approach continues to underpin a set of policy, funding and organisational arrangements that focus overwhelmingly on treating illness while side-stepping measures to support a coherent approach to prevention. As in education, future funding arrangements with the States remain an unresolved tension.
School education policy and funding remains fragmented across levels of government and sectors. The Commonwealth is showing signs that it wishes to get out of some parts of school education but remain in others, but the coherence of its policy position is not clear. What is also unclear is how policy tensions with the States and between the public and private sectors will be resolved. The big unresolved issue is the medium term trajectory for funding – associated with the so-called "Gonski funds" and this is not just a Commonwealth issue. The State, Catholic and Independent school systems need to examine their positions carefully and not simply expect a pot of money to be put in front of them. They need to consider the efficiency, effectiveness and future readiness of their schools. Who seriously thinks that the way we spend our school education dollars is the best it can be?
We can't be sure of the Government's intent from this budget and we will look for signs in the coming months.
In tertiary education and skills development, our governments continue to support fragmentation across different sectors and levels of government, and fail to integrate higher education, vocational education, labour market programs and skills programs for industry in order to enable the best and fairest results for individual students and workers, and for businesses. As the Business Council has been pointing out recently, developing a more coherent approach to skills development is a huge and important issue for the community and the economy.
The fundamental policy and funding challenges that remain, risk being addressed in fragmented ways – some through special reviews (for example, Medicare Benefits) and others through intergovernmental negotiations (vocational education entitlements). The Review of the Federation will be used to look at school and health system architecture, and departmental or political processes will be used for measures such as the unresolved higher education package.
Without a coherent integrity framework, including across Commonwealth and state governments, this potentially fragmented approach could result in isolated 'solutions' in one area creating distortions in others. Our present sector-by-sector approach to school funding, creating an unfair mishmash with poor results for schools and students is a case in point. 
Budgets can't resolve all these things, but they can signal intent. We can't be sure of the Government's intent from this budget and we will look for signs in the coming months.
Against this background, the following summarises, and comments on, key areas of the Budget from a health and education perspective.
Chronic disease & primary care
This Budget has made no contribution to addressing Australia's antiquated health policy and funding arrangements that focus principally on treating established illness. The need to prevent illness is barely mentioned. Instead, the Budget continues to put pressure on those antiquated arrangements with continuing reductions in Commonwealth funding for hospitals, and more money, but no vision. There is no redevelopment, no coherence for services to target preventable chronic conditions nor to coordinate the complex care and support needs of those with established chronic conditions.
The abolition last year of the national partnership agreement on preventive health, a $370 million cut over four years, has not been reversed. The tide of chronic disease and associated risk factors such as obesity, physical inactivity and alcohol misuse has not been addressed either, and threatens the sustainability of Australia's health system.
Specific Budget initiatives that are sensible include the support for self-management services for people with diabetes. This is a very good step to improving access to care in a cost-effective manner, serving as a good preventive measure from unnecessary acute complications. Extending such schemes to chronic diseases more broadly than just diabetes would be an improvement.
The continued commitments to a National Diabetes Strategy, to be released in late 2015 and to engagement with states and territories to develop a new national mental health plan are welcomed.
The National Mental Health Review Commission report confirms the urgent need for Australia to continue to develop its mental health services. However, these will only add to the history of plans and strategies if they are not accompanied by a strong commitment to implementation.
Continued funding for public dental services is essential, and improving the capacity of public dental health services to meet the critical oral health needs of people with chronic health conditions is a pressing priority for attention.
Making a national E-health electronic record work for all – particularly for those with established chronic conditions and their multiplicity of medical, nursing and hospital providers is essential and we hope that commonsense is applied to building a system that is simple and effective. The trial of an opt-out system is eminently sensible.  Patients should have access to their record and control who views it, but if the system is to work well, the record needs to be current, comprehensive and complete.
Other initiatives are important, such as the new $6 per child incentive to doctors who identify and catch-up with children who are more than two months overdue for their vaccination. But why not match this with a strategy to ensure that each child also has a health check and that the doctor is supported to address any early signs of poor health or development?
More than one in 10 Australian children at the ages of 5 and 6 has been shown to be at risk of poor health or learning development. It is time that primary care services were supported to recognise families that have risk factors for poor child health outcomes and to work with them to promote continuing good health for children.  That is not just an investment in children's health; it is an investment in the education outcome potential for those children, in the health of the future adult population and an investment in the health of the future workforce. 
The proposal to develop a national adolescent immunisation register and consider creating one for adults is excellent. Strengthening immunisation in the population is based on preventing communicable illness – and national immunisation has been instrumental in giving Australia the excellent health status we enjoy.   However, many chronic diseases can be prevented – why not a national approach to identifying children and adults with recognised risk factors for chronic disease – and investment in services to prevent those risks from further development?
The introduction of an After Hours Service Primary Care Practice Incentive Program is long overdue. It's an important – and a welcome application of the advice of a government-funded review of some time ago. The Government's plan to review primary care funding models and the Medicare Benefits Schedule is essential as funding provides the barriers to coordinated primary and specialist health care of people at risk of preventable chronic conditions and those with established chronic health conditions.  The Review needs to be able to look at funding with a view to improving the capacity of primary care to engage in targeted and effective preventative health care.
We welcome the continued support in the Budget to regional, rural and Indigenous communities, Aboriginal Community Controlled Health Organisations and the Royal Flying Doctor Service.
The Budget commits funds to government communication campaigns, and in the Health Budget a new "myth-busting communication campaign and educational tools" are proposed. Whilst tackling uninformed views of health risks is important, it would be a sensible investment if this investment also aimed at tackling the myths about chronic disease and aimed to make Australians aware of the risk factors for preventable chronic disease.
School education
There were few surprises in the Commonwealth's 2015 budget for schools, however, the devil is in the detail and the detail is yet to be seen. Recurrent funding for schooling is maintained in real terms to 2018, before being indexed to CPI from 2018, instead of the current (more generous) Average Government School Recurrent Costs. This will result in slower growth in funding over time. There is no funding for the final two years of Gillard's National Plan for School Improvement (NPSI) "Gonski" agreement.
After last year's Budget, the Education Minister said that he remained committed to a needs-based funding system, but he would put in place a model that requires less regulation – 'a flatter, simpler model' that would be fair between the states and territories and equitable for students. Equity for students by its nature results in equity between states so how the Commonwealth's approach will be needs-based will be interesting to see.
All States and Territories have either implemented or are moving towards needs-based funding models, the negotiations between the Commonwealth and States on a new model are sure to be heated.
Reducing inequities in education funding and outcomes should be a priority for the government, given research suggests this is the best way to lift educational performance of all students. But there are no indications in this budget that this is a priority.
The 2015-16 Budget provides the Australian Institute for Teaching and School Leadership(AITSL) with $16.9 million to implement recommendations from the Teacher Education Ministerial Advisory Group (TEMAG) apparently focused on strategies to improve the quality of teacher training, including the introduction of a literacy and numeracy test for initial teacher education students, improving in-class practical elements of teaching degrees and ensuring all graduate primary teachers hold a subject specialisation.
The responsibility given to AITSL for implementation of the TEMAG recommendation would have been challenging without some additional funding. It is essential that implementation of the recommendations result in graduate teachers that are not only literate and numerate but that possess knowledge and experience in:

a breadth of teaching practices
collaborative planning, peer observation, feedback and peer coaching
effective assessment practices
data analysis to inform practice and measure the impact of teaching
strategies for engaging parents and the community to boost learning opportunities.

We would also say that improving in-class practical elements of teaching degrees demands the improvement of teaching quality across all schools. It is beyond teaching standards, which are an important part of the picture. It requires collaboration between teachers in schools and coordinated effort between schools, universities and school system policy makers.
Early childhood development
Increased investment in childcare services is welcome, but the focus on female/primary caregiver's workforce participation, rather than early childhood development is of concern.
While it is good to see that all 4 year old children will have access to at least 15 hours of preschool education each week, access to childcare for vulnerable children is at risk, as the $327 million 'Child Care Safety Net' is conditional on the Senate passing changes to Family Tax Benefit from last year's Budget.
Subsidies for child care will also be conditional on parents meeting workforce activity tests, so the development of disadvantaged children is arguably conditional on parental workforce participation. Combined with already high and increasing fees for sessional kindergarten, this means that many children from already marginalised and disadvantaged groups who usually benefit most from preschool could miss out.
The government's commitment of $843 million over 2016-17 for preschool programs as part of the National Partnership Agreement on Universal Access to Early Childhood Education is welcome, but does not provide necessary long-term certainty. The funding will expire at the same time as the end of the 'Gonski' agreement. Timelines for resolution of the Federation White Paper and the potential reshaping of the GST distribution will be interesting to watch.
Another example of the emphasis on female/primary caregiver's workforce participation and the de-emphasis of the importance of child development and mother-child bonding is the removal of what is referred to as the opportunity to "double dip" paid parental leave schemes. This measure reduces the paid parental leave period to 18 weeks – among the lowest in the OECD countries. Based on the best available research and evidence the World Health Organization recommends a period of 26 weeks.
While there are short term savings for the Government in this portfolio, there is a longer term expense associated with failing to adequately fund areas that ensure a positive start to life, particularly health and education – costs which are born largely by the States.
Tertiary education
There are no major surprises in the budget for tertiary education as the settings pretty much reflect assumptions in the 2014-15 budget. These assumptions include those in the higher education reform package including the reduction in Commonwealth Grant Scheme (CGS) funding levels even though these have been rejected in the Senate.
It continues to be difficult to analyse tertiary education as a whole as vocational education and training (VET) payments to the states for training delivery are reported under Commonwealth State financial transfers not within the Education and Training portfolio – as such there are no enrolment forecasts for VET as there are for higher education.
Funded higher education places are forecast to grow from 558,700 in 2015-16 to 667,000 in 2018-19 with outlays to grow by $6.4 million to $6.7 million over this period. However it is assumed that these forward estimates are based on lower CGS funding levels and much of the growth occurring is outside the university sector at even lower funding levels – however given that the legislation has been rejected twice, this assumption is highly questionable and may mean that outlays for higher education growth are under stated.
In VET, the reduction in payments to the states under the National Partnerships Agreements will fall by almost $500 million in 2017-18 (when the VET Reform NPA ceases). Students accessing VET FEE HELP are also forecast to drop by over 100,000 in 2015-16 before growing again, suggesting a likely decline in enrolments. Together with reduced VET funding in most states it is reasonable to expect further enrolment declines or no enrolment growth in VET.
This analysis reinforces the need for a comprehensive and integrated approach to funding across the tertiary education sectors as advocated by the Mitchell Institute.