Careers
Our courses are designed to help you develop and transition into:
further education and training
employment
vocational courses.
Colleges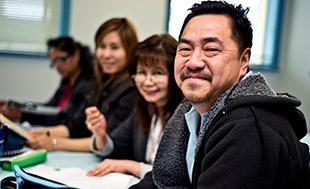 Short courses
3 courses
EAP is a university and TAFE preparation course. It is designed for students with upper intermediate to advanced levels of English who want to gain admission to an Australian TAFE, undergraduate or postgraduate course.
Improve your overall English skills to become a confident English language communicator.
This course is for those with no English schooling. It provides you with the skills to be able to use and understand English in everyday situations.
TAFE certificates & diplomas
13 courses
Course guides
View all our courses for Australian residents, plus learn about: