School sports-program partners

We provide learning opportunities for our pre-service teachers through our partnerships with major sporting bodies.
Our sporting partners include:
Western Bulldogs - Bulldogs Friendly Schools Program (BFSP)
Netball Victoria - co-delivering the NetSetGo Netball Program
Tennis Australia - delivering Hot Shot Tennis Program in schools
Football Federation of Victoria
Cricket Victoria
Touch Rugby Victoria.
VU education students in schools
As part of their ACP (Applied Curriculum Project), Victoria University pre-service teachers work with our partners to plan and deliver a sports program in a primary school. 
It's an opportunity for our students to develop teaching, sportsmanship, and healthy-lifestyles knowledge, as well as organisation, communication and management skills. Our pre-service teachers can also gain a coaching qualification to register with these sporting bodies through the Sporting Schools program.
An induction day is organised with our sporting partners early in Semester 1 to prepare our students to implement the sports programs in a school.
Feedback from participating schools shows that the programs result in several positives for the children involved, including:
improved skills
increased participation
success at interschool sport.
Bulldogs Friendly Schools Program (BFSP)
The Bulldogs Friendly Schools Program (BFSP) creates learning opportunities for school students from diverse backgrounds. As well as providing opportunities for our pre-service teachers in teaching and learning, there are lessons in building community partnerships.
Extras for the participating schools, organised by the pre-service teacher, include:
Bulldogs player appearances
tickets to a Bulldogs game
Bulldog giveaways, mascot "Woofer" visits
the inflatable roadshow.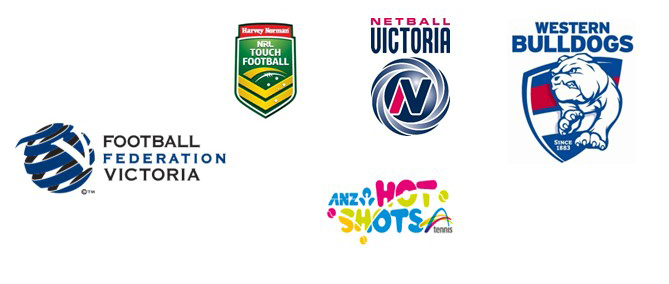 For more information about these programs please email Trudy Turner in the Partnership Office trudy.turner@vu.edu.au.