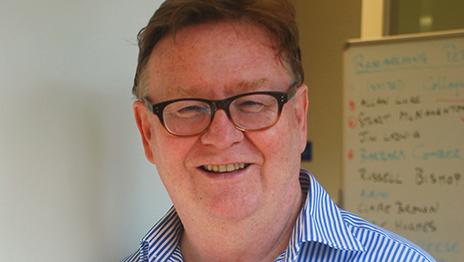 The Director of The Victoria Institute for Education Diversity and Lifelong Learning (The Victoria Institute), Professor Roger Slee, has been elected Chair of the Board of Directors of Children with Disability Australia (CDA).
CDA is the national peak body that represents children and young people (aged 0-25) with disability. The organisation serves as a link between the direct experiences of children and young people with disability and their families to federal government and other key stakeholders.
Professor Roger Slee is an expert in the field of disability studies in education, having worked in both academic and government capacities. His influential book, "The Irregular School: Exclusion, Schooling and Inclusive Education" (Routledge, 2011), advocates for inclusion as a pre-requisite of a democratic education. In 2013, he received the American Educational Research Association's Disability Studies in Education Senior Scholar Award for his significant contribution to the field.
Roger believes this appointment presents a unique opportunity to strengthen the union between disability studies, education and advocacy.
"Research and advocacy are codependent on one another. This exciting appointment will fortify the connection between The Victoria Institute and CDA, so that we may better serve the interests of children and young people with disability," said Roger.
Earlier this year the Executive Officer of CDA, Ms. Stephanie Gotlib presented at the American Education Research Association's Disability Studies in Education (DSE) Conference, hosted for the first time in Australia.
DSE14 brought together researchers, activists, Human Rights Commissioners, teachers and advocates from around the world.
In the wake of this successful conference, The Victoria Institute plans to host the inaugural Inclusive Education Summit, next year (2015), in collaboration with colleagues from New Zealand.

Participants at the DSE14 conference.
"The DSE14 conference demonstrated a clear demand in the Asia Pacific region for an annual discussion on disability studies in education. Conferences are important as they help us to learn, share and sharpen our focus. We want to ensure that these important issues feature regularly on the academic conference calendar as we work towards building inclusive futures for all students," said Roger.