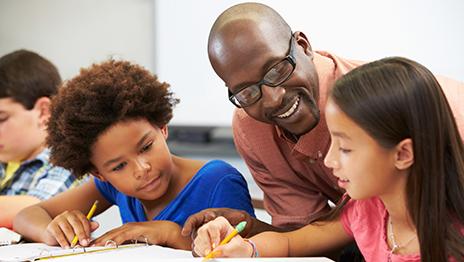 Labels such as "ADHD" can sometimes be more harmful than helpful to our children. Dr Vicky Plows from The Victoria Institute believes it is critical to pay more attention to the views and experiences of the young people who have been, or who are at risk of being labelled.
Vicky featured on ABC Radio's Drive program with Waleed Aly as part of the ABC's 'Mental As' campaign. The initiative supported Mental Health Week and aimed to change people's minds about the stigma that surrounds mental health.
The interview drew on her article, Labelling kids: the good, the bad and the ADHD (published by the Conversation) which questions the way we view labels and highlights some of the potential dangers of applying labels to children.
While labelling is inherent in how we categorise and make sense of our world, the resulting repercussions, particularly when applying medical labels to children's behaviour, can be complex and problematic.
Vicky hopes that by being willing to learn from students and to see them as capable of identifying their own educational needs in partnership with professionals and parents, we can better judge when a label is working for the benefit of the child.
"We need to involve kids more actively in the process. The important thing is to build a relationship with the kids. This process can help both parties to see beyond the label if a label is applied," said Vicky.
"It is not necessarily asking them, 'How does this label impact your life?'. It's about taking an interest in them and understanding from their perspective what they think are the causes of their behaviour and what would help improve things for them at school.
"…kids have important things to say. The chance to say something can also have a positive impact on their self-esteem. It also gives them some control over the process," said Vicky.
Certain labels can open doors to support and resources, but can also impact negatively on how young people are treated by others and how they view themselves. The way we listen and relate to students can help protect against some of these potential harms.
"If you take one young girl, who talked about having a 'bad history', she had been excluded from the school she was in and had found it really difficult to find another school because of that label,"
"However, when we spoke to her she was at an alternative education school and had really found a place where she felt she belonged, she felt the staff really listened to her, they challenged her but also encouraged her, and she talked about now being treated like a 'normal human being'."
Vicky is currently researching professional learning models that best support educators to implement socially inclusive education in school and tertiary education settings. She also played a major role in the recent 'Putting the jigsaw together: Flexible learning programs in Australia' project.