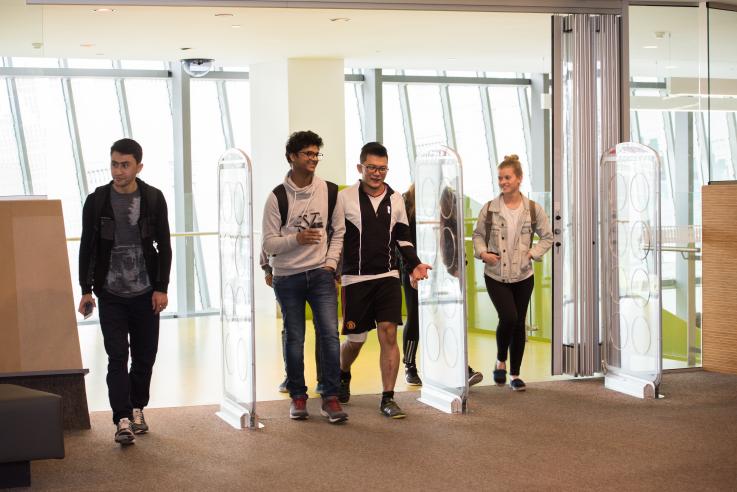 During semester, some campus libraries are open weekends and public holidays so that you can focus on your studies. 
Find a place and time to study at the Library.
Weekends
From 25 February – 21 June, the following campus libraries will be open:
City Flinders and Footscray Park libraries: from 10am to 8pm on Saturday and Sunday
St Albans and Werribee libraries: from 12pm to 5pm on Saturday and Sunday
City Queen library: from 12pm to 5pm on Saturday.
Easter long weekend
All campus libraries will be closed during the Easter long weekend from Good Friday (19 April) to Easter Sunday (21 April). City Flinders, Footscray Park and St Albans libraries will reopen on Easter Monday (22 April). Other campus libraries will reopen on Wednesday 24 April.
Public holidays
Labour Day
All campus libraries will be open on Labour Day public holiday Monday 11 March as higher-education classes are still conducted. Drop in and see a librarian to assist you with finding resources for your assignment, or information on how to reference. Research & referencing drop-ins will be available on Monday 11 March at:
Research & referencing drop-ins are available throughout the semester at various locations. See workshops & drop-in sessions for schedule.
ANZAC Day and Queen's Birthday
City Flinders, City Queen, Footscray Park and St Albans libraries will be open on Thursday 25 April for ANZAC Day and Monday 10 June for the Queen's Birthday.
Check library opening hours.
Study focused
Find your quiet spot in the library, or book a PC to access our online resources or a study room for group study.
To help you study effectively, you can get some tips from Lynda.com which is a database of video courses about:
study skills: reading techniques, note taking, improving memory and creating a study plan
time management for students
goal setting: successful habits – why goal setting works, establishing your goal setting list
writing in plain English, "Ninja Writing – The Four Levels of Writing Mastery"
grammar foundations, advanced grammar.
For free access to Lynda.com, search the A-Z Databases for Lynda.com (external link) and use MyVU login to connect to Lynda.com. If you need assistance, ask Library service desk staff.