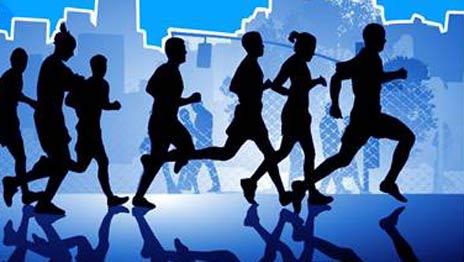 If you like running, come along to the new VU River Runners group!
On 12 March 2014 VU Sport and Health is launching a fun, friendly and social group for runners of all abilities.
Starting on 12 March, the VU River Runners group will meet every Wednesday from 4:30pm - 5:30pm and will run in scratch and handicap races on set courses varying from 3-5kms along the Maribyrnong River.
VU River Runners is for everyone to join – students, staff, community, family and friends. The group is free and open to all fitness levels, so come along and encourage others to do so too. You can improve fitness in a social and fun way.
Meet at the Footscray Park Aquatic & Fitness Centre, Building L, Level 0, Footscray Park Campus.