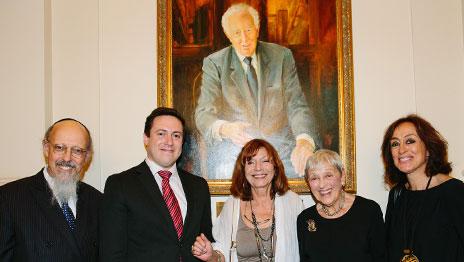 Australia's Chief Scientist, Professor Ian Chubb AC recently discussed the importance of science and maths education at VU's annual Vice-Chancellor's Lecture Series.
This discussion followed Professor Chubb's same-day National Press Club address in Canberra – part of an annual Science meets Parliament event.
Victoria University's VC Lecture Series, hosted by Professor Peter Dawkins, is an annual addresses from prominent experts focusing on important topical issues in the 21st century.
Professor Chubb spoke about the need to put science at the top of the national agenda, drawing on his recent report entitled Science, Technology, Engineering and Maths: Australia's Future.

The report made a series of recommendations to improve Australia's competitiveness, enhance education in STEM disciplines (science, technology, engineering and maths), adopt a more strategic approach to research, and strengthen Australia's international engagement.
The role of Australia's Chief Scientist is to be a champion of science, and provide high-level independent advice to government on matters relating to science, technology and innovation, as well as to advocate for Australian science internationally.
Previous guests of VU's VC Lecture Series have included internationally renowned education expert Professor Yong Zhao and eminent economist Professor Ross Garnaut.