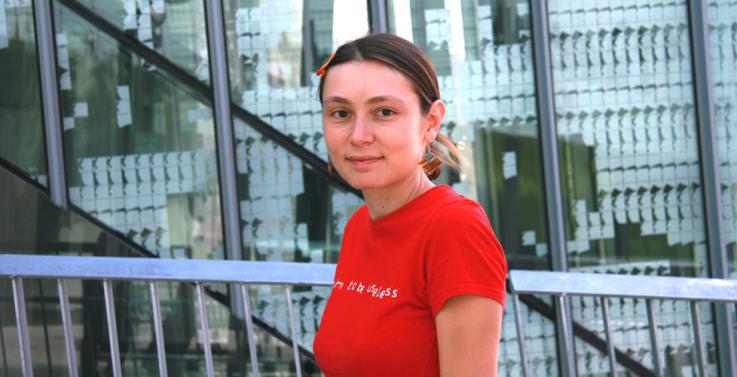 Sarah Voisin is a truly international research student.
The 23-year-old just finished her Masters in Biology at École Normale Supérieure de Lyon, France, and is planning on a PhD there next year. Along the way she's completed research internships in the United States, Japan, Sweden and now Australia.
"Research is really international so it's important to understand how it actually works in different countries and different institutions," she said. "Moving around the world you see differences and similarities in research culture and practice, which is something I really enjoy."
Ms Voisin completed her four-month internship at Victoria University in December with renowned genetics expert Dr Nir Eynon. In the Institute for Sport, Exercise and Active Living (ISEAL) she investigated the way our bodies use genes.
"I have always been interested in how people's lifestyles impacts on their biology and vice versa so epigenetics and sport are really interesting areas for me," she said.
Under Dr Eynon's supervision, Ms Voisin completed a literature review on DNA methylation - one mechanism cells use to control gene expression – and says the experience was new for her.
"Previously all my research has been about analysing data but an important part of being a researcher is identifying gaps in knowledge, so learning these literature review skills has been valuable to me," she said.
Apart from the skills she's learnt Ms Voisin has also enjoyed what she's seen of Australia and how friendly everybody has been to her in ISEAL.
"I love being a researcher, probably because I am so curious, but also for the social relationships between colleagues when you collaborate and discuss the research problems and possible solutions," she said.