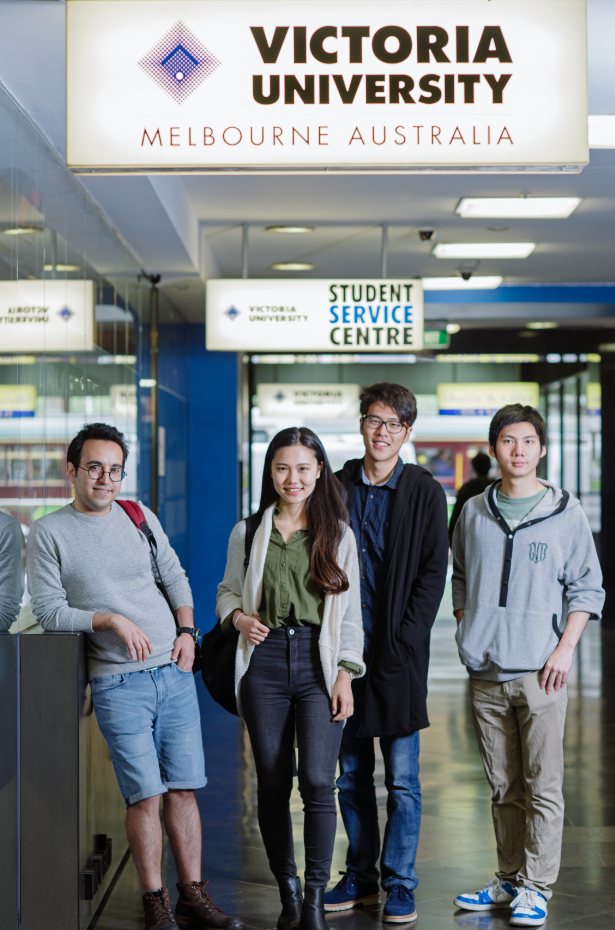 Looking for a course to study in 2018? Get personalised service when submitting your international student application in person.
Speed up your international application with express processing by talking to our friendly international student officers.
Attend an express application session
Come along to City Flinders Campus to apply in person. No bookings are required.
Where: VUHQ (Student Service Centre on the ground floor)
Counters 6 & 7, City Flinders Campus, 300 Flinders Street, Melbourne
When: 1pm-4pm
4 June - 6 July 2018
Benefits of applying in person
Some benefits are:
no application fees
priority and express processing.
Our staff will be ready to:
help you complete an application for Semester 2 in 2018
discuss advanced standing and credit transfers.
Items to bring with you
Remember to bring these with you for assessment:
academic results and qualifications for complete and incomplete studies
proof of English language proficiency
passport
visa
any other relevant documentation.
There will be no application fees if you have all the relevant documents for assessment with you.