City Flinders & Flinders Lane orientation activities
Welcome to Victoria University City Flinders and Flinders Lane campuses. Check out what we have planned for you!
City Flinders Campus is located at 300 Flinders Street Melbourne, while Flinders Lane Campus is next door at 301 Flinders Lane.
International orientation - VU College and Victoria Polytechnic
International orientation provides important information to get you started at VU. Find out all you need to know about enroling before you join the Welcome carnival action!
Visit Welcome to VU to find out more about international orientation.
Monday, 10 July
10am – 4pm, City Flinders Campus, Level 11, Room 11.05
This international orientation and enrolment session is essential for VU College and Victoria Polytechnic students who are studying diploma courses:
Register for VU College & Victoria Polytechnic orientation & enrolment.
Return to study for career success
Wednesday, 19 July
5.15pm registration for 6.00pm start, City Flinders Campus, Level 9, Room FS 9.15
Gain the right academic tools to transition back into study and university life
Find out about career outcomes and connections gained from studying at VU
Socialise and meet prior to starting your course
Hear about support services available.
Register for the return to study event.
Welcome Carnival
Thursday 27 July
O-Fest activities are taking place at City Flinders Campus, not Flinders Lane next door!
11.30am - 1.30pm: Level 9 lounge, City Flinders Campus
12.30pm: City tour
Make new friends, join a club and find out about support services. There'll also be free food and entertainment throughout the day.
All welcome - no registration required.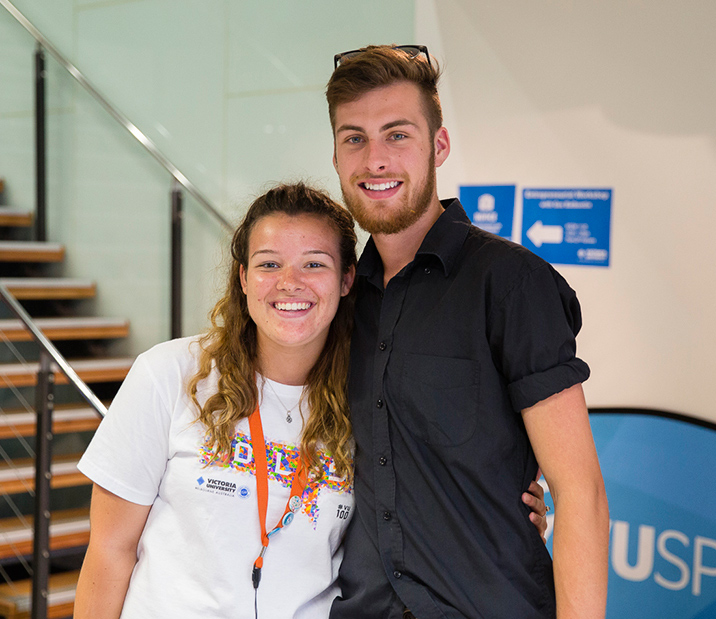 Where?
City Flinders 300 Flinders Street
Melbourne
Australia