In the College of Business, we pride ourselves on our close connections with industry. Through our strong links with industry and the broader business community, we ensure that our curriculum is contemporary and best practice methodologies are taught in the classroom.
Partnerships & memberships
VU is an Associate University Member of the Australian Centre for Financial Studies (ACFS) which provides high quality research. This gives us further opportunities to enhance our research output in financial services.
---
We are one of the world's leading institutions in Enterprise Resource Planning (ERP) systems (SAP) education as recognised by industry, SAP and academia. We have strong links with industry who support the ERP systems program.
Find ERP courses at VU.
---
VU works with Linfox to provide quality, professional education for school-leavers right through to working executives. 
This partnership aims to enhance supply chain and logistics capability across Australia.
---
VU is a platinum sponsor for arguably the most successful single gathering of the tourism and allied industries in Victoria, the Victorian Tourism Awards. Key industry associations, operators, suppliers and state government stakeholders come together for these awards.
---
The College of Business partners with the Victorian Commercial Teachers Association (VCTA) to support the professional needs of teachers of business studies and commerce.
The VCTA provides leadership, professional learning programs and resources to business educators.
---
The Institute for Supply Chain and Logistics (ISCL) has a number of strong industry partnerships throughout western Melbourne and Australia.
See the full list of ISCL partnerships which includes the Victoria Transport Association (VTA).
---
Being a member of International Congress and Convention Association (ICCA) ensures that we are well-connected with key experts and are at the forefront with regards to the latest trends in the international meetings industry. In additional to excellent educational opportunities, we have access to a worldwide network through ICCA's global networking platform.
Industry Adjuncts
The College of Business has appointed a number of key industry leaders as adjuncts to the College, focusing in particular on industries such as tourism and events, financial services, supply chain and logistics, sport and recreation/health services.
Industry adjuncts are honorary staff who typically simultaneously hold an appropriate position in another institution, in government, or in the private sector and have a significant involvement in developing an aspect of the University's links with industry, the professions and/or the wider community.
Some of the appointed adjuncts to the College of Business are:
To see a full list of our College's adjuncts, please see the college staff page.
Student benefits
You will learn from experienced and successful industry leaders in their field and gain highly-relevant, practical and applied skills, tying in with the College's emphasis on practical learning and building close ties with industry.
Taking the opportunity to build relationships with industry mentors will help you grow your network, improve your career advancement prospects and increase your competitiveness for future roles you may be applying for.
Industry placements
The University's Centre for Work Integrated Learning assists business students in preparing for employment by negotiating relevant placements in industry. Tailored opportunities, including internships and industry projects provide students with life skills needed for a successful business career.
Accreditations
Our BBus (Supply Chain and Logistics Management) is accredited by the Charted Institute of Logistics and Transport Australia (CILTA).
Find more Logistics courses at VU.
---
The Bachelor of Business Marketing is accredited by the Australian Marketing Institute (AMI). AMI accreditation is awarded to courses that best meet the needs of employers, and provide marketing graduates with an optimum set of skills and knowledge. Read more about the accreditation.
---
Our Graduate Diploma in Professional Accounting and Master of Business (Accounting) are professionally recognised with accreditation from CPA Australia.
Find more accounting courses.
---
The Master of Business (Accounting) is professionally recognised with accreditation from the Institute of Chartered Accountants in Australia.
Industry advisory board
The College of Business consults with industry experts to ensure our courses are contemporary and relevant to the future needs of industry.
Management Marketing and Supply Chain & Logistics Industry Advisory Committee
The committee represents the diversity of interests within the sector and includes members of the University's alumni.
Tony Aitkenhead
Biography pending.
Kelli Eaton
As the General Manager - Transport for The Super Retail Group, Kelli Eaton is accountable for developing transport operations service performance standards for Australia and New Zealand as well as bringing to life innovative delivery capability to support the customer experience for Omni-Retail.
Kelli has over 20 years experience in Domestic and International Transport, Inventory Management, Production Planning and Warehouse Operations. A significant portion of her career was spent with Carlton & United Breweries where she held several positions including General Manager Inventory and Linehaul accountable for both domestic and international consumer products.
Kelli most recently worked in the Resources sector at Minerals and Metals Group (MMG Ltd). She successfully completed an organisational wide transformation project leading the redesign and implementation of supply chain processes and technology across remote and complex locations. Through her leadership, MMG were able to realise their strategic vision of a Standardised Global Operating Model.
Kelli's passion for Supply Chain is matched by her ability to develop and foster key relationships, drive innovative, transformational change initiatives resulting in bottom line growth.
Qualifications
BBus (International Trade & Economics) Victoria University
Maxwell Gratton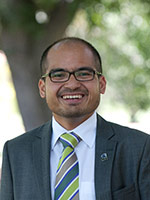 Maxwell is currently the Chief Executive Officer of Basketball ACT. He is also the National Vice President of the Graduate Management Association of Australia and a Committee Member of the Victoria University Alumni Advisory Group. Maxwell previously worked for ComfortDelGro Cabcharge (CDC) Victoria, Football Federation Victoria and NetSports Management, amongst others, and has served on the Boards and Committees of numerous community and sport organisations.
Qualifications
BA (Sports Administration)
MBA (with an area of study in Innovation, Knowledge and Change Management), Victoria University.
Board appointments/memberships
Board Member and Treasurer of the Minus18 Foundation (Previous)
Awards
Australian Council for Health Physical Education and Recreation (ACHPER) Victorian Branch's Most Outstanding Graduate in the Bachelor of Arts (Sports Administration), Victoria University, Class of 2004.
Most Outstanding Student Award, Master of Business Administration, Class of 2012, from the College of Business, Victoria University
Victoria University Alumni Younger Achiever Award in 2015.
George Konstantopoulos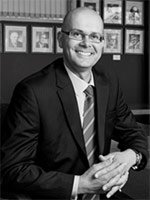 George is the Executive Manager, Group Operations of ComfortDelGro Cabcharge Pty Ltd, a major Australian operator of commuter buses. George is a highly experienced executive who has managed numerous business change management (incremental and transformational) activities across multiple projects, business units and programs.
George possesses strong business qualifications with an impressive and awarded track record spanning two decades of executive management experience in business development, project, change, strategic planning, operations, finance, stakeholder relations and human resources (learning & development). George has also held a number of directorship roles in the Education, Transport & Logistics sectors.
Qualifications
MBA, specialising in the Management of Change, Innovation & Knowledge, Leadership & Corporate Governance.
Board appointments/memberships
Member of the Australian Institute of Company Directors.
Contact details
Address: CDC Victoria, 9 Slough Road, Altona VIC 3018.
John Marinopoulos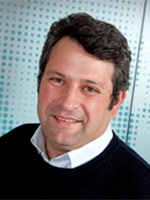 John is founder and Managing Director of Strategic Intelligence Group. He has over 20 years of experience of delivering strategic analyses and assessments to drive performance within business and government sectors. Specific areas of expertise include market and customer research and analysis, reputation measurement, quantitative modelling, strategy development, program evaluation, risk assessment, stakeholder and reputation management, financial modelling, econometric analysis and large scale project management.
John is globally recognised as one of the main driving forces in aligning market research and consulting to achieve holistic evidence for government and private sector companies. John is also an accredited Gateway Reviewer for the Victorian and Australian Commonwealth governments.
John has spoken widely at conferences in Australia, Europe, USA and Asia and is an authoritative voice globally on the use of research evidence in organisations. In 2006 John authored a chapter on the future use of research and evidence in the ESOMAR Market Research Handbook.
Prior to founding Strategic Intelligence Group, John previous work experience included leading the Market Research and Insights team at National Australia Bank and also managing the survey team at Melbourne Airport.
Qualifications
B.Sc. (Hons.)Statistics, M.Sc. Applied Statistics
Fellow of the Australian Market and Social Research Society (AMSRS)
Qualified Practicing Market Researcher (QPMR)
Board appointments/memberships
Treasurer of ESOMAR (World Association of Market Intelligence professionals) 2009-2010
Global Council member of ESOMAR (World Association of Market Intelligence professionals) 2007-2010
Chair of the 2007 ESOMAR Asia-Pacific Conference
Chair of the 2008 AMSRS National Conference
National Council member of the Australian Market and Social Research Society (2004-2007)
Victorian Chair of the Australian Market and Social Research Society (2004-2007)
Honours & awards
Inaugural Global Research Effectiveness Award, ESOMAR, September 2011
The project shows how connecting VicUrban with consumers and key stakeholders optimised the design of new housing developments, resulting in significant impact on VicUrban's business, consumers, and VicUrban's profitability. The jury said: "Imaginative solution, clear link to ROI, new learnings, this is the strongest candidate."
Contact details
Email: john@strategicintell.com
Phone: +61 3 9882 1800 | Mobile: +61 (0) 406 537 741
John Pillay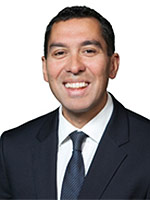 Dr John Pillay is a senior executive at ANZ Bank, responsible for leading transformational change programmes of work. An experienced strategist, business leader and change director, John currently leads the Home Ownership Transformation Programme; a CEO priority and end-to-end refresh of the Home Loans platform and business. Previous changes that he has led at ANZ include the transformations of Wholesale Lending, Risk, Shared Services and Corporate Centre functions. 
Prior to ANZ, John headed up a UK based financial services change consultancy business, and before that was a senior manager at Barclays Bank. John obtained his doctorate from Cranfield University (UK), researching the topic of corporate turnaround; additional qualifications include an MBA and Masters in Business Information Systems.
Qualifications
DBA Cranfield University
MBA Durham University Business School
MSc Manchester Metropolitan University
MA Aberdeen University
Contact details
Address: ANZ Banking Group, 833 Colin Street, Docklands, Victoria.
Kathy Sdrinis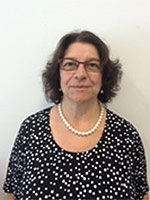 Kathy is currently in the role of Executive People and Capability in the national not-for-profit organization, WISE Employment. Kathy's previous work experience includes being the Chief Industrial Officer of the Clothing and Allied Trades Union, Federal Industrial Officer for the Transport Workers Union and National Trainer and Training Manager for the Trade Union Training Authority (TUTA). Aside from the Union movement Kathy has also worked in the Commonwealth and Victorian Public Services sector as well as the Private Sector including the Foster's Group.
Qualifications
BA, University of Melbourne
Postgraduate Diploma Industrial Relations
Certificate IV Assessment and Workshop Training, Swinburne University
Board appointments/memberships
Commonwealth Immigration Review Panel
State Training Board of Victoria
Conciliation and Arbitration Board of the then Industrial Relations Commission of Victoria.
Board of the Trade Union Training Authority
Executive of the Australian Council of Trade Unions
Associate Fellow of the Australian Institute of Management (AFAIM)
Certified Member of the Australian Human Resource Institute (CAHRI).
Contact details
Address: WISE Employment, 552 Victoria Street, North Melbourne, Victoria 3051
Phone: +61 3 8329 8800 | Fax: +61 3 8329 8897 | Mobile: 0407 526 523
Email: kathy.sdrinis@wiseemployment.com.au | Web: www.wiseemployment.com.au
Carolyn White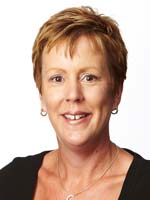 Carolyn is an independent consultant, supporting organisations with strategy implementation including embedding appropriate measurements and methods for change.
Carolyn has a highly diverse background in finance and banking having spent almost 32 years in the financial services sector in a multitude of senior leadership positions. Carolyn also has experience working with corporate and private enterprises operating in broad industries including property, hospitality, professional services, manufacturing and wholesale and import/export businesses.
Carolyn has extensive committee and board experience and has been a member of committees and boards within the finance sector, and for private and not-for-profit organisations.
She has further expertise in working with business leaders to bring Corporate Social Responsibility and Diversity programs into being that are aligned to overarching organisational strategy.
Carolyn is an active mentor and coach particularly with young women who are looking to advance their careers and create choice.
Board appointments/memberships
Member of the Australian Institute of Company Directors
Qualifications
MBA – Victoria University
Contact details
Email: caz.e.white@gmail.com 
Mobile: 0410443042.